Wire Balustrade Stainless Steel
Wire Balustrade Stainless Steel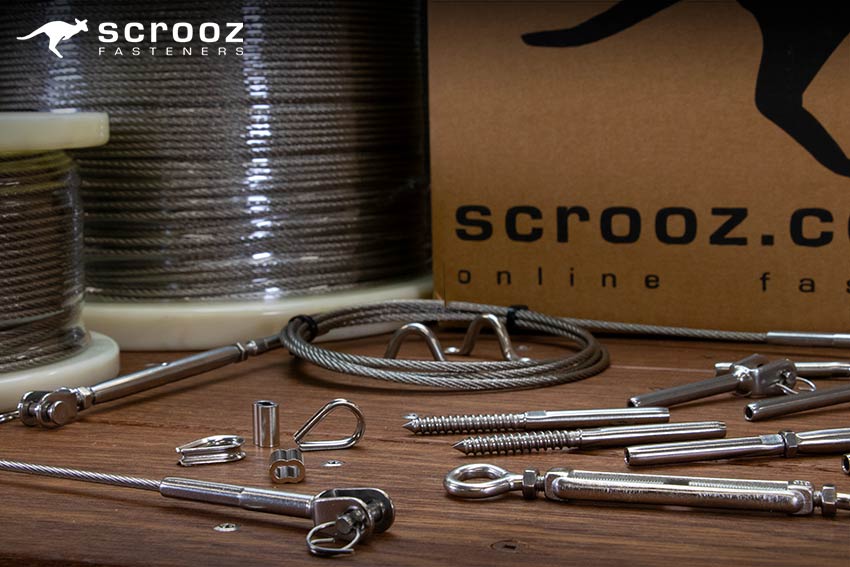 Wire Balustrade Stainless Steel at Scrooz
We carry a large selection of styles in wire balustrade. All our wire balustrading components are manufactured from high quality 316 marine grade stainless steel. You can be assured wire balustrade systems purchased through our store will last the test of time and is of the highest possible professional quality.
All our stainless steel wire balustrade components and wire is AISI standard, fully batch traceable and quality controlled.
There is currently 3 main stainless steel wire balustrade sections plus 1 sub-section on our site and it's important you choose the correct one for your application before purchasing.
All our wire balustrading systems use 3.2mm diameter wire. We can also supply 4mm wire balustrade systems as a special order for any commercial applications, please get in touch with us for these systems.
For ease of navigation uur wire balustrade category systems are split up into 4 sections as follows:
Types of Wire Balustrade We Stock:
Wire Balustrade Stainless Steel - Pro Systems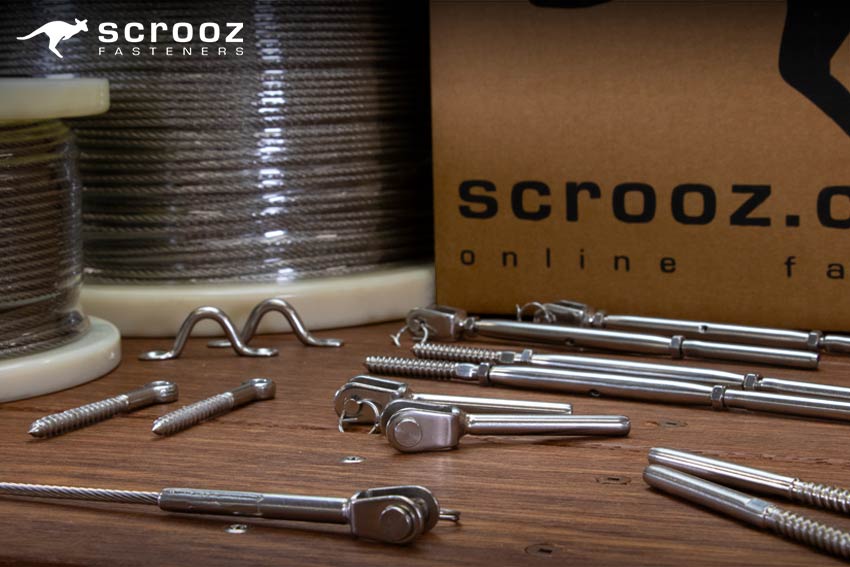 Our pro system wire balustrade is manufactured from premium grade 316 marine stainless steel. This is by far the most popular wire balustrade system we supply.
All pro system wire is manufactured with 1 x 19 core which makes the wire rigid and difficult to bend around small components, therefore you must use a hydraulic wire balustrade swaging tool to install this system pro system swages and connections cannot be made with hand crimpers. The wire is available in both 100m and 305m reels and all components are available seperately or in kits. All our kits are created for ease of purchase i.e. 1 kit has everything you need for 1 complete run of wire. Please go through to the pro wire balustrade category page for more specific information.
Wire Balustade Stainless Steel - DIY Systems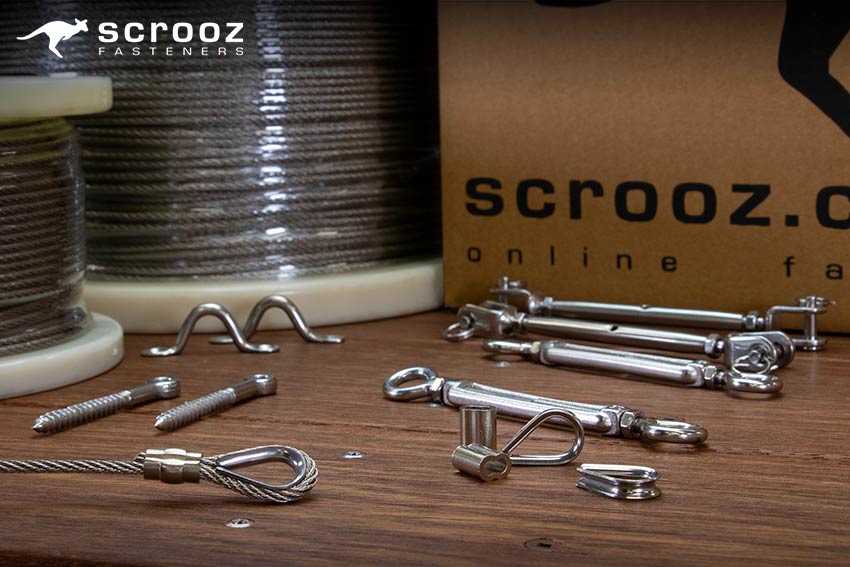 DIY Balustrade systems are also manufactured from 316 marine grade components but does include some non - 316 stainless parts due to the nature of the manufacture, the thimbles are created from 304 grade stainless steel to give them added strength and the crimping ferrules are manufactured from a corrosion resistant nickel alloy to keep them soft and pliable to help form the swage (joint).
All DIY balustrade wire is 7 x 7 core 316 marine stainless steel and is much more flexible than 1 x 19 to allow bending arounf the small components. You must use hand crimping tools to install this system, connections cannot be created with a hydraulic swager with this type of wire as it will crush the strands.
This wire is available in both 100m and 305m reels along with complete component kits for ease of purchase.
Wire Balustade Stainless Steel - Factory Made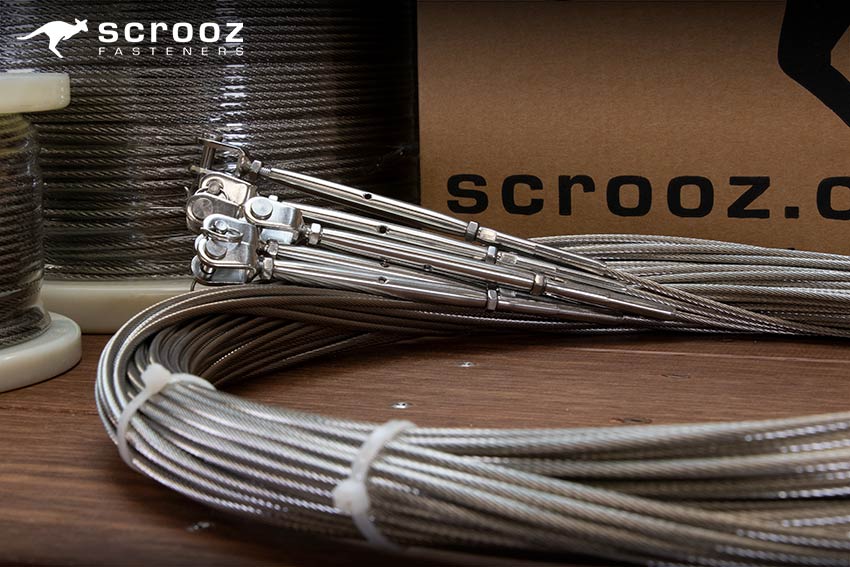 Factory made wire balustrade systems are super popular. They're absolutely the easiest way for any customer to fit wire balustrade systems.
We make the wire balustrade lengths for you, as complete assemblies so all you need to do is fit them to your post fittings.
Please read through our factory made wire balustrade category page for more specific information but here's a quick breakdown:
Measure up your exact inside post to inside post dimensions.
Call us up on 1300 79 44 99 or email us at sales@scrooz.com.au with your dimensions and how many lengths you need.
We'll either quote you directly over the phone or email you a quotation, whichever you prefer.
Following order, you're wire balustrade assemblies will be manufactured and dispatched within 3 working days to your exact measurements.
All that's left to do is attach your posts fittings, hook the wire up and tension it.
---