Square Plate Washers
all categories in Washers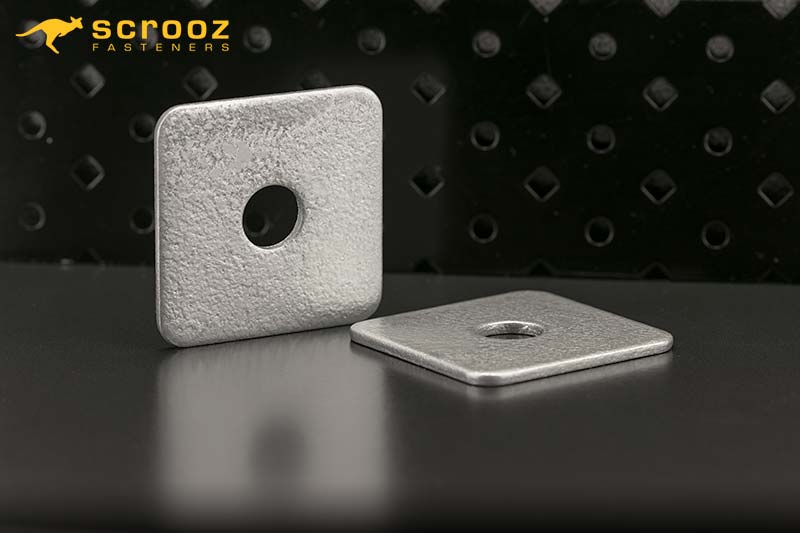 Square Washers Overview
Flat plate high strength square washers for use with any of our bolting products, large square profile for even load spreading in timber or steel. Square washers are often used in structural applications such as roofing, decking and other heavy-duty structural wood applications where tension needs to be spread over a wide area.
Manufactured to DIN 436 standard and supplied in a Hot Dipped Galvanised finish for maximum corrosion protection and suitable for use against treated timber surfaces.
Square Washer Features:
Hot dipped galvanised finish for maximum corrosion protection.
Thicker and larger than standard washers for increased strength
Available in a range of size to suit nearly any application.
All square plate washer dimensions are 50mm x 50mm x 3mm (thickness)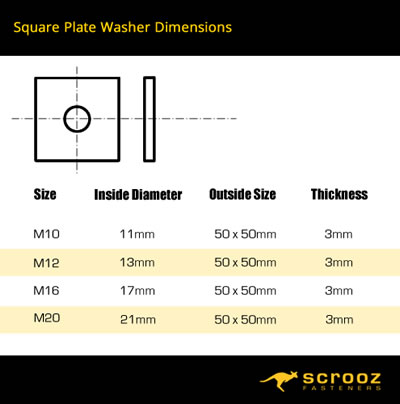 ---