Razr Titegrip Roofing For Wood
all categories in Roofing Screws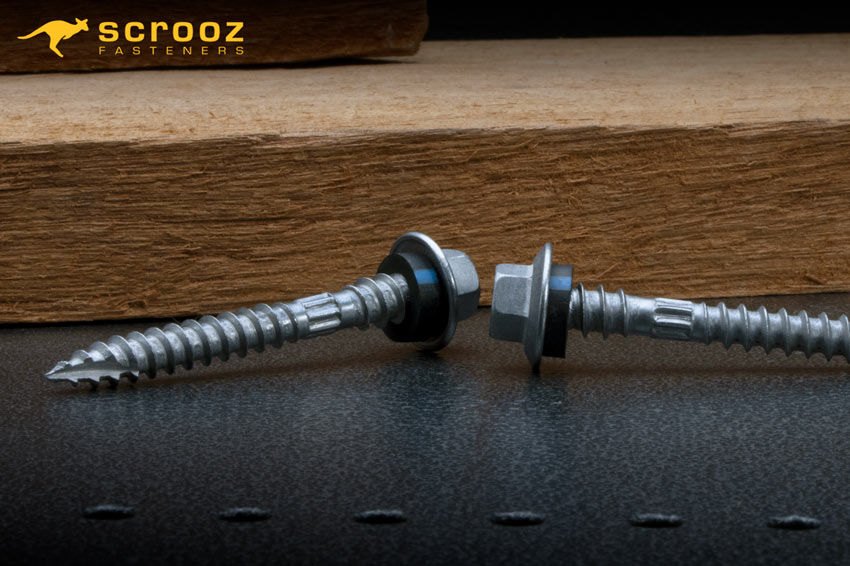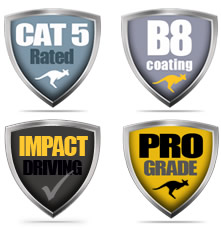 Roofing Screws Titegrip Timber
High performance self drilling roofing screws for wood from our Razr hex head range, includes a large diameter reversed top section under head thread to securely grab the roof sheeting, toughened shanks for high power driving and neoprene sealing washer for a watertight seal.
Scrooz Razr Titegrip Roofing Screws provide a rapid fix self sealing fastener solution for fixing profiled roofing and cladding sheets and trims to timber. The sharp T17 self drill point provides exceptional drilling performance, with the B8 coating provides over 25% faster drilling than traditional Class 4 galvanised roofing screws.
High grade Cat 5 B8 coating for long life premium corrosion protection and use in external applications and treated timbers. Cat 5 B8 coating is extremely suited to Australia's harsh environmental conditions.
Roofing Screws Titegrip Timber Features
Manufactured and compliant to Australian Standards AS 3566.
Cat 5 rated for use in Cat 3, 4 and 5 areas.
B8 coating is one of the highest corrosion protections available.
Sharp type 17 razor slash point for fast insertion and self centred start.
Under head reversed thread for high strength sheet clamping.
Parallel thread providing a constant and even clamping load.
Designed for use with power drivers due to heavy duty high strength shanks.
Thread cutting profile with a coarse tapping thread for rapid installation.
Fluted to clear drilling debris and minimise timber splitting.
Suitable for self drilling through thin steel sheeting for roofing and cladding applications.
All 12g screws are 5/16" drive, all 14g screws are 3/8" drive
---