Timber to Metal Wing Tip
all categories in Tek Screws Metal Drilling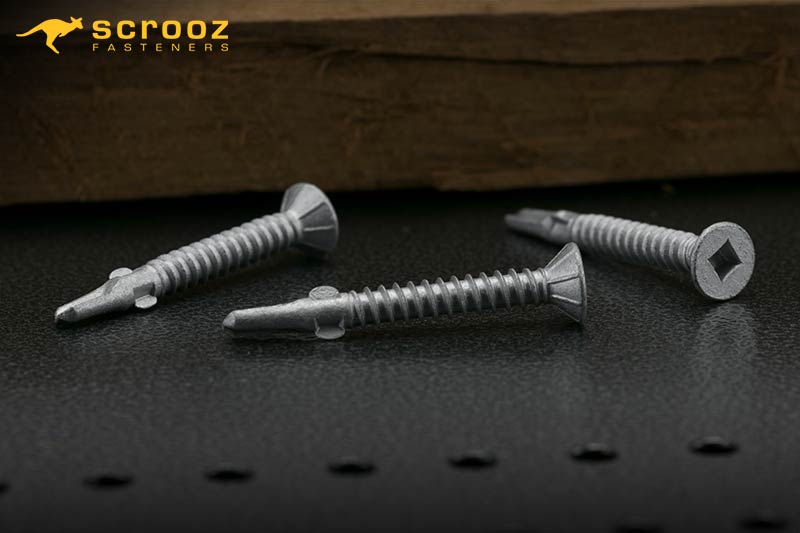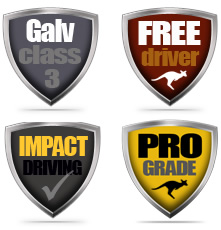 Wing Tip Screw Overview
Scrooz Wing Tip screws are professional grade high performance self drilling fasteners for fixing timber to metal in a single operation without the need for pre-drilling. Manufactured with a ribbed countersunk self embedding head giving a flush finish in the timber.
Ideal for fixing timber boards, battens and general timber to steel sections. Due to the different rates of expansions of the timber and steel there is a possibility of screw shearing. This is solely down to timber movement.
Although this is a very rare occurrence (less than 0.5% of cases), due to the volume of wing tip screws we sell for decking boards, all customers must be aware we accept no liability for any screws shearing due to differential timber movement as this is not something under our control.
Methods to reduce timber movement would be sealing, proper ventilation, correct spacing and suitable drainage eliminating standing water. Contact us for more advice regarding your specific application if you are un-sure
For fixing 19mm or 22mm decking boards you'll need a 10g x 45mm length screw
Wing Tip Screw Features
Self drilling hardened points for fast insertion and self centred start.
No2 square drive for a positive connection avoiding 'tear out'.
Hex 5 drive for 14g Wing Tip metal drillers.
Parallel thread providing a constant and even clamping load.
Heavy duty high strength shanks designed for use with power drivers.
Thread cutting profile with a coarse tapping thread for rapid installation.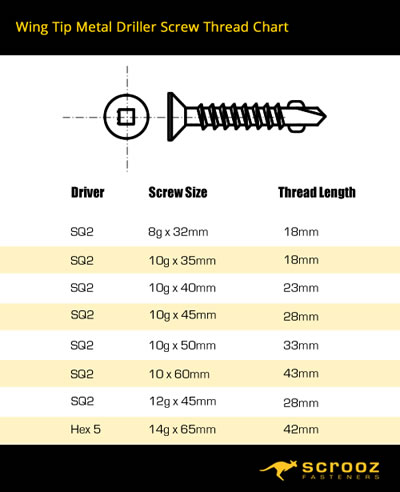 ---