SDS Drill Bits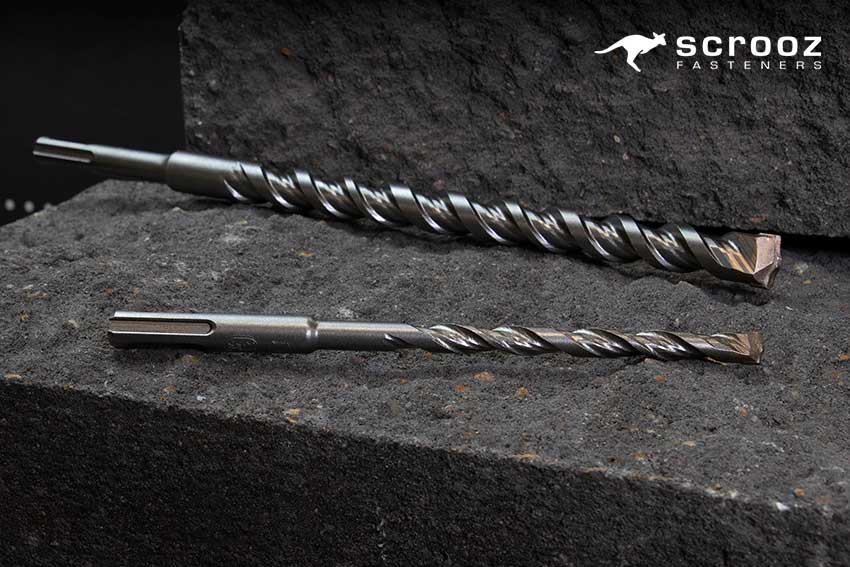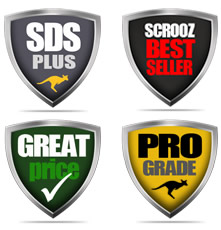 SDS Drill Bits Overview
Offered at a great price, these contractor range 2 cutter SDS Plus Drill Bits feature a solid carbide tip for precise drilling and added strength when cutting into the concrete, rebar masonry, stone, and brick/block work. Designed for use with rotary hammer drills or any drill with a rotary hammer function. SDS drill bits are for use in all masonry and concrete substrates including reinforced concrete. When used with a hammer drill, these masonry drills will bore holes up to 3 x faster than traditional rotary drill bits. The hammer function acts as a chisel to chip away at the concrete whilst simultaneously boring the hole making them exceptional performers when drilling concrete or other tough masonry substrates.
The hardened steel body of the SDS drill bit reduces the chance of breakages, increasing the lifespan of the bit. A precision ground dual flute design enables easy removal of dust and debris from the hole and significantly increases drilling speed and power. Our SDS drills are manufactured in Switzerland and are of exceptional quality.
Ideal for rotary percussion and hammer drilling into masonry, stone, concrete, and brick/block work. Please see our other categories within our masonry drill bits section if you do not own a hammer drill.
SDS Drill Bits Features
Compatible with any SDS Plus chuck fitting for use with all rotary hammers
Perfect for drilling into masonry, stone, concrete, reinforced concrete, brick and block work.
Improved flute design to guarantee even load distribution down the drill shaft, reduce vibration and improve dust clearance
Large selection of sizes and lengths available
Excellent break resilience
Easily powers through concrete and reinforced concrete
Low vibration
Chromium-molybdenum drill bit with YG8 premium quality carbide tip
Manufactured in Switzerland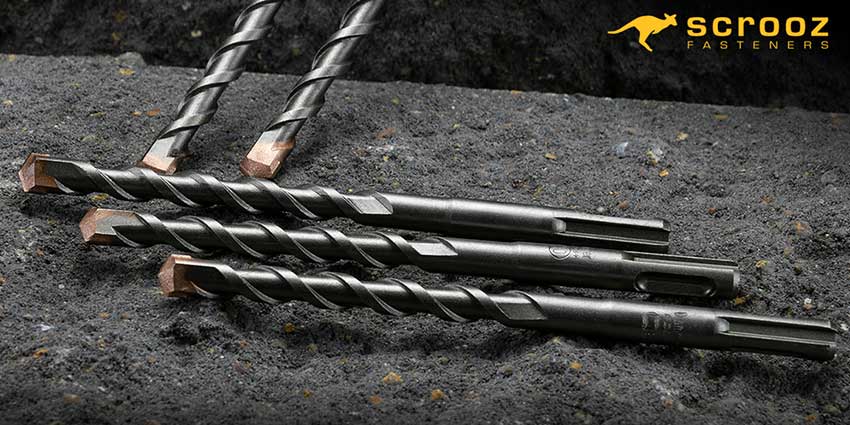 ---