Button Head Socket Screws Zinc Plated
all categories in Socket Head Cap Screws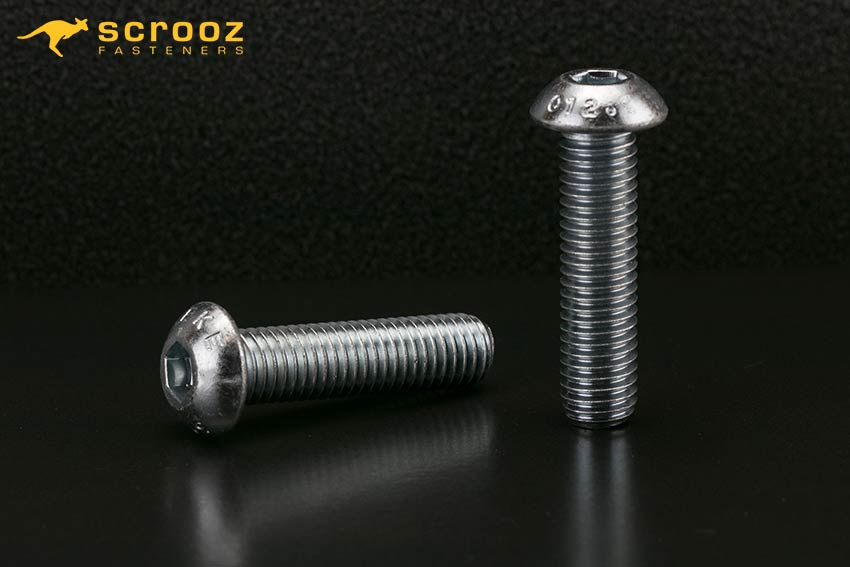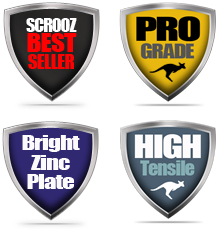 Button Head Cap Screws Zinc Overview
High performance button head cap screws zinc also called 'socket head cap screws', 'allen bolts' or just button head bolts, are manufactured to European standard ISO 7380 in super high tensile 12.9 grade alloy steel with a zinc plated finish for corrosion protection.
Suitable for high strength bolting into threaded components and assemblies in manufacturing and engineering, or use with a corresponding hex nut as a visually pleasing high tensile bolted connection in construction for fastening steel to steel or timber to steel. For exact dimensions of the size of the 'button' in our button head bolts please refer to the chart below
Button Head Cap Screws Zinc Features:
Manufactured to European standard ISO 7380.
12.9 grade super high tensile alloy steel
Bright zinc plated finish for corrosion protection.
Suitable for bolting of steel to steel and timber to steel.
We have a full range of hex nuts and nylock nuts along with plain flat washers and spring locking washers also available if required.
Button head cap screws zinc lengths are measured from under the head.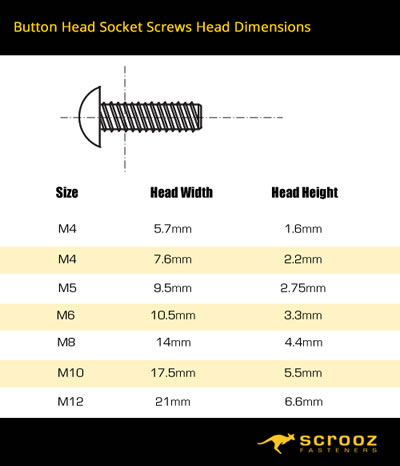 Metric Coarse Thread Pitch Chart For Nuts and Bolts
---