Razr Decking Screws TorxDrive
other categories in this group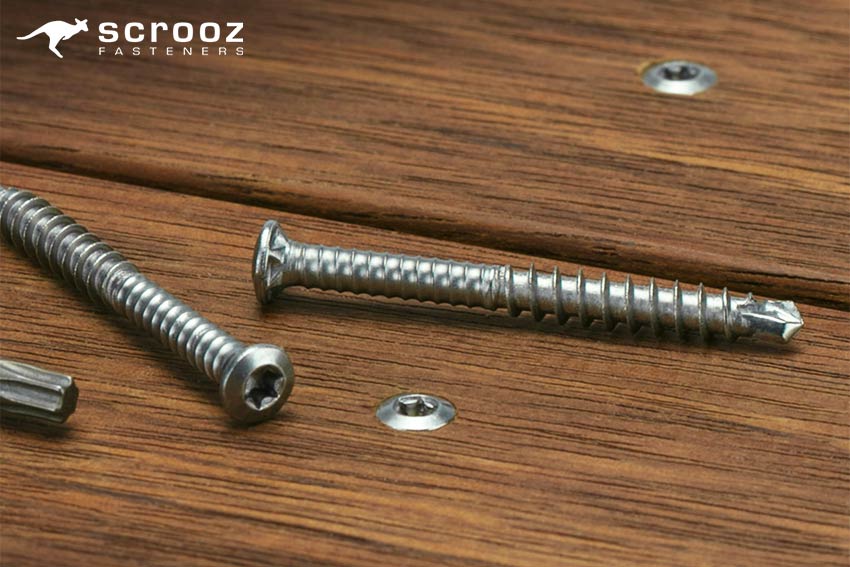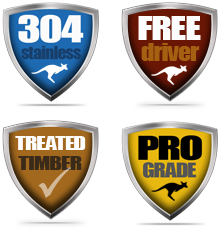 High performance premium grade torx (star) drive decking srews from our RazrDeck range with a visually appealing Torx 20 star drive for a positive connection and preventing drive slip or tearout on installation. These high quality fasteners are are designed for professionals, deck builders and customers who require a high end consistent quality finish and aesthetically pleasing fastening solution at a great price.
Self drilling cutting tip that cuts quick clean pilot holes to prevent snapping and excessive timber burring.
For best finish and to prevent snapping in hardwood joists we recommend pre-drilling and countersinking prior to driving with an 8g RazrDeck countersink tool. Also suitable for cladding applications or any external carpentry requiring an exposed feature finish.
RazrDeck Torx Decking Screws features
Double countersunk, indented rib head to avoid splitting and benefiting from a slightly raised dome profile to prevent sharp edges and provide a comfortable feel under bare feet.
High performance wax coating and half shank undersized thread for ease of driving and a tighter pulldown capacity.
Underhead self countersinking ribs.
5.5mm shank with a reduced 8mm small diameter head for an unobtrusive finish.
SDS timber type self drilling fast start cutting tip for self centering, self drilling and accurate driving.
Supplied in convenient grab packs or heavily discounted trade and bulk boxes for volume users.
---
other categories in this group