Concrete Screws and Screw Bolts

Concrete Screws and Screw Bolts Range Overview
On these pages you'll find our full range of various types of our concrete screws, masonry anchors and screw bolts. Within this section you'll find all our masonry screw type anchors
Concrete screws and screw bolts are some of the key products in which we are known for and we stock these products very heavily. In total we carry 5 variations of concrete screws and 5 variations of screw bolts. These screw fasteners are used for fastening into brickwork, masonry or solid concrete. Our concrete screws are extremely popular due to their performance, pricing and range of potential applications. Screw bolts are also an exceptionally popular type of screw anchor. As the name suggests all the products in this range screw into concrete or brickwork without the need for an expansion anchor or wall plug. To buy any concrete screws or masonry anchor product from our range simply scroll down and view the size listings below
Please use the filter system or the menu options as this category is large:
Select a category using the filter system
Use the image infographic menu
Use the top level menus
Use the links down below..
Concrete Screws General Features
Concrete screws are 'usually' smaller in diameter than our screw bolts so are generally used for fastening in medium duty type applications. The load ratings vary per product from 30kg per fastener to 180kg per fastener so take care when choosing the type of concrete screw anchor. We also carry internally threaded versions in our threaded rod hangars and raptr concrete sockets, and much smaller types for clips and such within our clipfix concrete screw anchor range which replaces traditional wall plugs and our screw dog masonry screw fastener range. These ranges are often called brick screws, wall screws, anka screw, masonry screws or by their more technical name concrete self tapping screws. Check out the individual pages for further technical data, more general information and a performance video...
Screw bolts are a heavy duty fastener, although they are available in 6mm diameters they go up to 16mm for structural heavy duty fastening. Often just called concrete bolts due to the bolt like head, screw bolts are a very popular product, due in part to the ease of use and the standard bolt style heads means fastening them down does not require any special tools. We carry a full range of screw bolt anchors in all sizes , finishes and head types.
Types of Fasteners in this Range?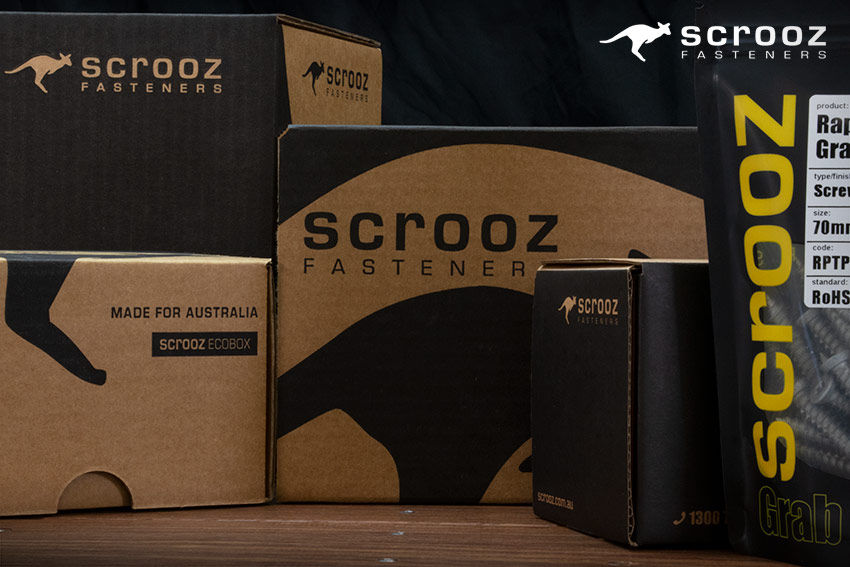 How to Use Masonry Anchors and Concrete Screws
To install concrete screws and screw bolts, drill pilot hole into concrete, brick or masonry substrate the exact same size as the diameter of the anchor. For example if you purchase 8mm screw bolt anchors, drill an 8mm hole. Once pilot hole has been drilled, install using either a rotary drill or impact driver. If using a torque wrench please set the torsion correctly, particularly when using the smaller sized screws and anchors.
All our concrete screws and screw bolt fasteners are available in grab packs and trade boxes right through to bulk cartons and pallet buys for large volume users. Please see individual category pages for full quantity listings and pricing. You'll also find on the product categories instructional videos showing how to use concrete screws in various substrates and fixing applications.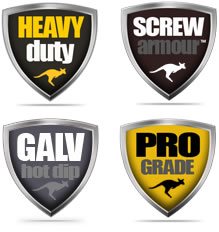 ---