Zip Toggle Bolts
all categories in Plasterboard Wall Anchor Fasteners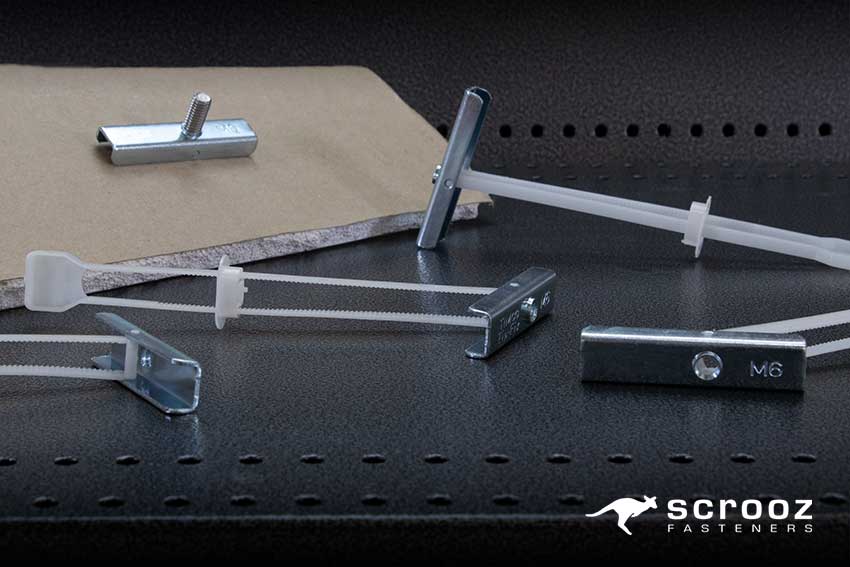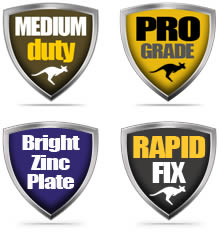 Zip Toggle Bolts Overview
Rapid Fix Zip toggle bolts cavity wall anchors are a fast and strong solution for medium to heavy duty general purpose fastening of fixtures to plasterboard cavity walls, ceilings and general hollow structures and components. Requires a minimum cavity of 50mm. The nylon arms are for installation purposes only and snap cleanly off once the zip toggle bolt fastener is in place. The zip toggle bolts uses a 6mm threaded bolt or screw (not supplied).
Zip Toggle Bolts features:
Requires 13mm drill hole.
Takes 6mm threaded bolts, screws to threaded components.
4mm - 80mm grip range.
50mm clearance at back of board required
Bright zinc plate finish.
Simple and fast installation, just zip & fix.
Can be used horizontal or in vertical applications.
Here's How They Work: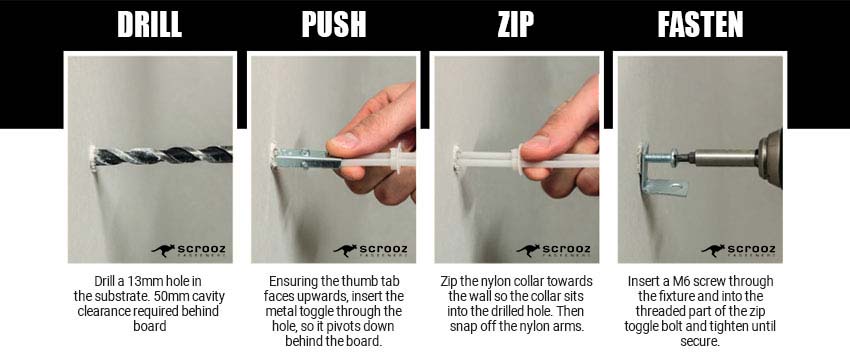 ---