Nails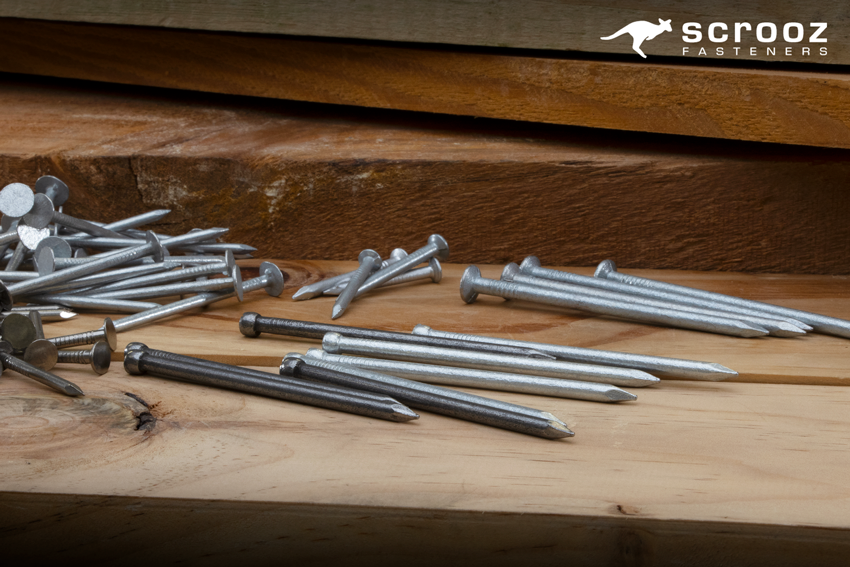 Nails Overview
Scrooz range of loose nails includes Bullet Head Nails, Clouts, Flat Head Nails, and Connector Nails, covering most general woodworking and construction uses. Flat Head Nails feature wide, flat heads that hold items firmly together, often seen in woodworking and construction. Clouts are nails with wide heads, excellent for gripping material. Bullet Head Nails feature a rounded head, commonly used in carpentry and general construction. Connector nails are one-piece designed tapered head nails that have been specially developed for fastening of all joist hangers, brackets, and timber connectors.
Nails Features
Sharp diamond tips for easy rapid penetration of wood surfaces.
Strong, plain shanks for strength when fixing of timber to timber.
Galvanised nails for corrosion protection when used in outdoor environments.
Bright finish nails for a visually appealing finish.
Nails In This Section:
---