Hex Nuts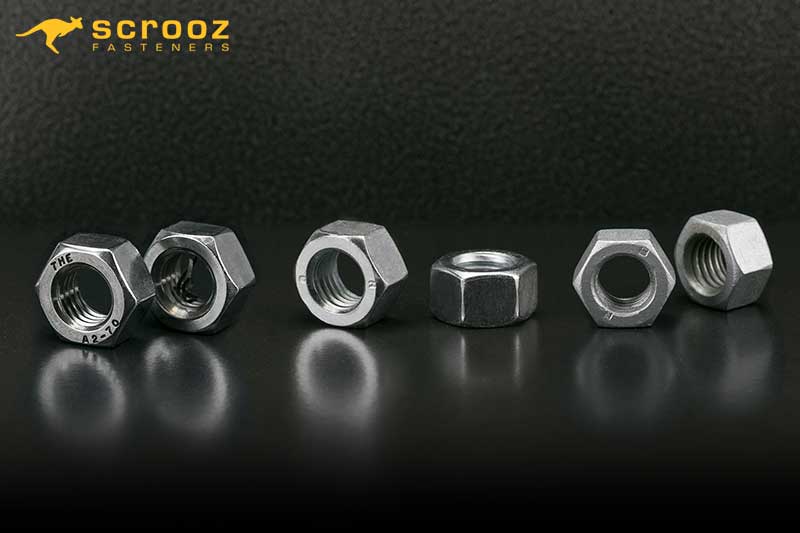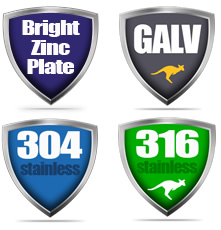 Hex Nuts Overview
Standard hexagon nuts in high performance grade 8 high tensile steel in zinc plate or galvanised finishes for standard and premium corrosion protection.
Our hex nuts are made from grade 8 high tensile steel and are available in zinc plating, hot dip galvanised, along with 304 stainless steel, and 316 stainless steel finishes.
All hex nuts are metric coarse thread and correspond with our entire bolting range, simply match the diameter of the bolt with the corresponding diameter nut. We do not recommend using cross coated nuts and bolts. Nuts and bolt when installed in different finishes, ie galvanised bolt with a zinc plate hex nut, can cause electrolysis corrosion issues and sometimes fitting issues, the tolerances for galvanised nuts and bolts and zinc plated nuts and bolts differ slightly as the coating thickness's are different.
Suitable for use with any of our standard, high tensile or stainless steel bolts and threaded fasteners.
The differences between zinc plating, hot dip galvanised, and stainless steel finishes are primarily in the level of corrosion protection they afford, and should be chosen based on the application and environment they are being used for. Zinc plating is a general purpose nut suitable for indoor use or outdoor areas that are not exposed to the elements.
Hot dip galvanised is suitable for outdoor, non-marine environments which are exposed to humidity or located near water.
The 304 stainless steel finished hex nut is the most corrosion resistant of the three options. They offer the highest quality corrosion protection and are suitable for marine environments as well as being highly durable.
316 stainless steel is marine grade, and suitable for exposed conditions, or use around salt water.
Hex Nuts Features
Made from grade 8 high tensile steel
Available in zinc plate, galvanised, 304 stainless steel, and 316 stainless steel finishes.
Made to Australian Standards AS1112 and DIN 934
Hexagon shape - 6 sided for use with suitable size spanner
All hex nut products are manufactured to Australian Standard AS1112 and DIN 934

Metric Coarse Thread Pitch Chart For Nuts and Bolts
---