Purlin Bolts
other categories in this group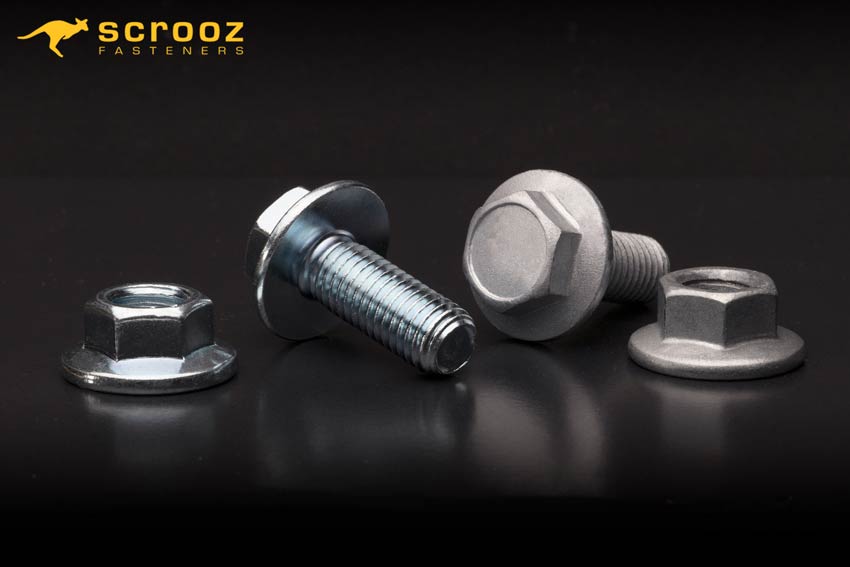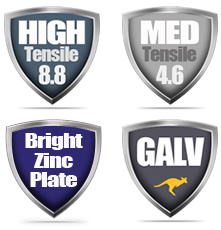 Purlin Bolts Overview
Purlin bolt assemblies are commonly used in the fastening of roofing, framing, and wall sheeting across various industrial, commercial, and civil applications. Purlin bolts are a hexagon head flanged bolt with a matching flange nut, and come pre-assembled for added convenience. The flange design of the both the bolt and nut maximizes the grip and contact with the fastened components and maximises clamping load by distributing the force over a greater surface area, offering both higher performance and increased efficiency during installation. Made from both standard 4.6 grade steel and structural grade 8.8 steel, purlin bolts are available in bright zinc plate CR3+ and hot dip galvanised finishes. Each assembly comprises a flanged hexagon bolt coupled with a flanged hex nut.
Purlin Bolts Features
Hex head bolt and hex nut with flange for greater grip contact.
Available in both standard steel 4.6 grade and 8.8 grade high tensile steel.
Available in Bright Zinc Plate and Hot Dip Galvanised finishes.
Nuts pre-assembled
For more information and product specifics please click any of the products below

When ordering full pallets.

Please make sure you are able to accept deliveries for heavy pallets, some purlin bolt pallets may be in excess of 750kg. A forklift and truck access will be required. If you have unusual opening hours, please note this in the "delivery instructions" section during checkout. If you have any queries or concerns please contact us.
---