Extra Large Flat Washers
all categories in Washers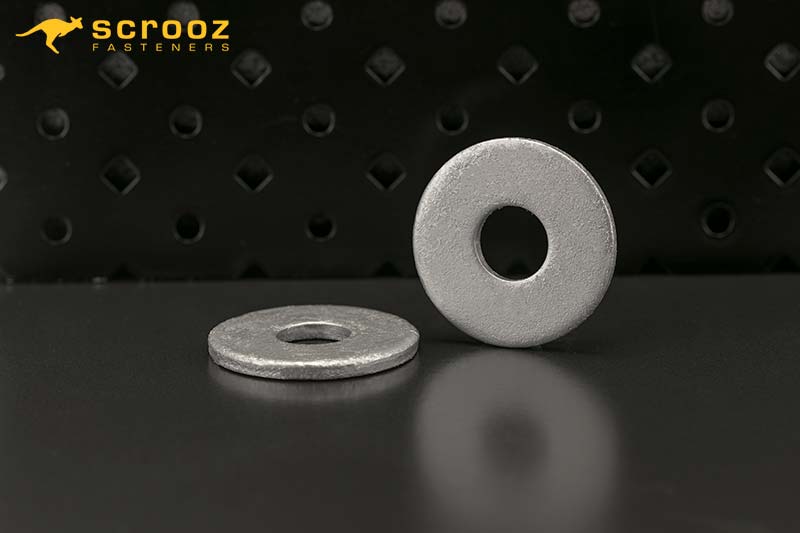 Extra Large Washers Overview
Extra large washers are commercial grade steel flat washers manufactured with increased thickness, for higher strength, and extra large outside diameter providing a greater load distribution surface than standard washers. This provides a larger coverage area when working with oversized holes or when a wider than standard distribution of load is necessary. All our extra large flat washers are only currently available in a class 3 galvanised finish. For larger outside diameter zinc plated washers please see our range of penny washers using the links above or for very large oversized washers check out square plate 50 x 50mm washer section.
Please refer to the chart below for exact dimensions, any queries don't hesitate to get in contact with us
Extra Large Washers Features:
Hot dipped galvanised finish for maximum corrosion protection.
Thicker and larger than standard washers for increased strength and load distribution
Available in a range of size to suit nearly any application.
Extra large washers are suitable for use with any of our bolting products and fasteners in construction, engineering and general purpose applications.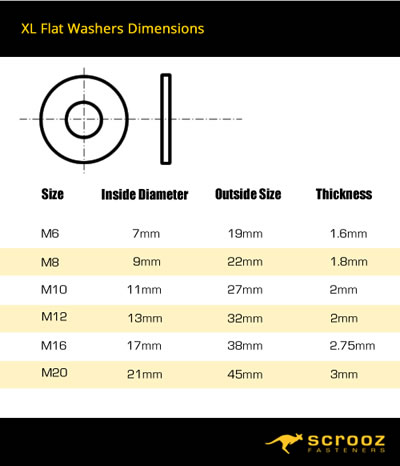 ---