Packing Shims
all categories in Wall Plugs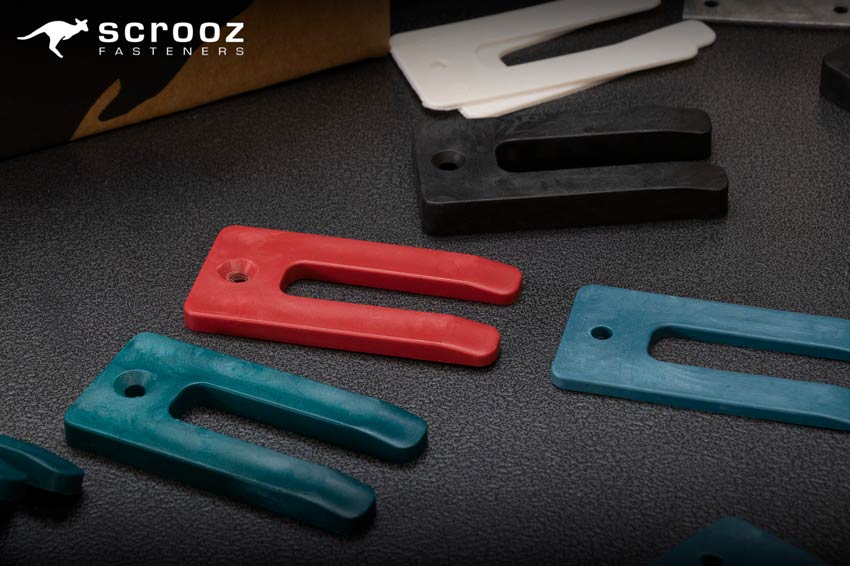 Packing Shims Overview
Horseshoe style packing shims, or often called window packers, are used for general purpose packing out, levelling and plumbing of construction components, structures, frameworks and assemblies to prevent distortion during assembly and during tightening of fixings and fasteners.
Plastic packing shims are available in a range of thickness, from 1.5mm through to 10mm. All plastic packing shims feature a countersunk screw hole for permanent fastening if needed.
Aluminium horseshoe packers, are generally used for packing, leveling or spacing of window frame installations, door jambs and frames. Available in five sizes 1mm, 2mm, 3mm, 5mm and 10mm.
Packing Shims Features
Plastic shims are tapered end for easier insertion
Plastic shims are colour coded thickness for easy identification
All plastic shims feature a countersunk screw hole for permanent fixings
Aluminium shims are fire resistant.
Aluminium shims have high corrosion resistance for marine applications.
All shims are size stamped.
All packing shims in our range are high impact, load bearing shims.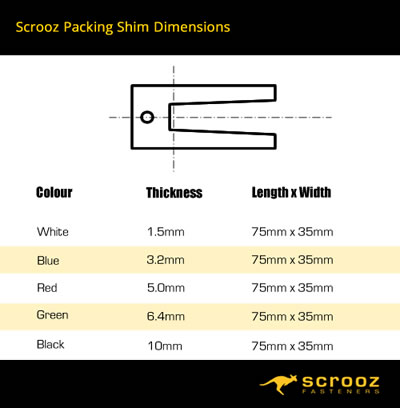 ---