Flat Head Needle Point Screws
all categories in Wafer Head Screws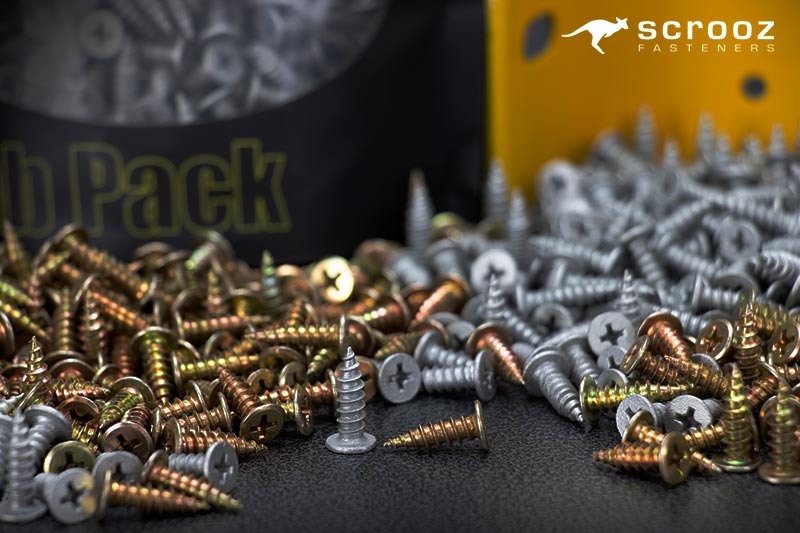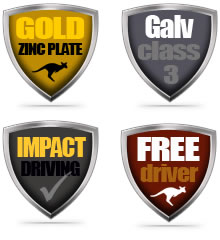 Flat (pancake) head needle point screws from high performance screw range. Features include large diameter ultra low profile heads for maximum surface area clamping action along with slim shank design and a self piercing needle point for fast driving into light gauge framing, sheeting, cladding panels, trims and assemblies.
Designed for general purpose fastening of or to, light steel framing where an unobtrusive fix is required and sheet materials may be overlaid, can also be used for general purpose sheet metal or timber work. Suitable for steel up to 1mm thick.
Scrooz Needle Point Flat Head screws have the following features :
Self piercing points for fast insertion and self centered start.
Parallel thread providing a constant and even clamping load.
Slim profile high strength shanks designed for use with power drivers.
CR3+ gold zinc plated finish or Class 3 Galvanised for standard or premium corrosion protection.
Optimum thread cutting profile with a coarse tapping thread for rapid installation.
Supplied in convenient grab packs, trade boxes or save big with our discounted bulk cartons for volume users.
---