Sandpaper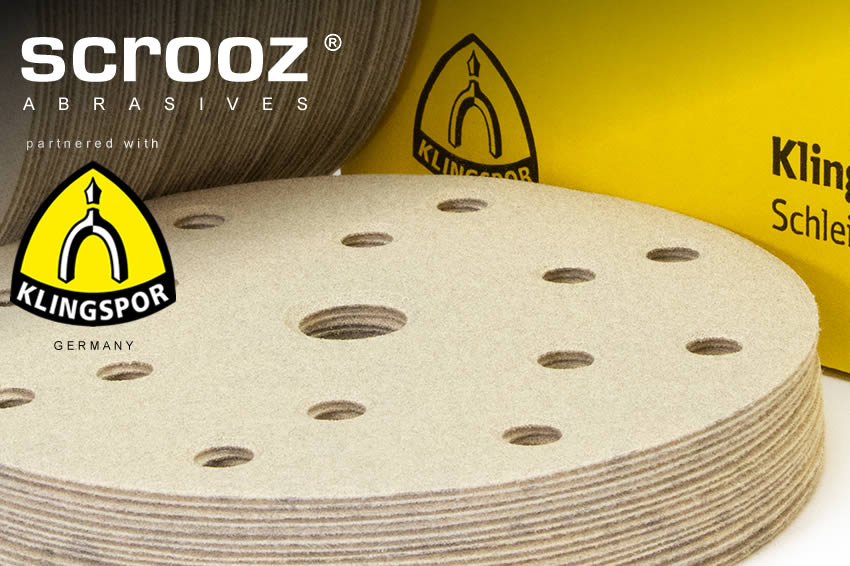 Sandpaper Range Overview
Klingspor sandpaper abrasives are well known as the best in the world, these high performance, European manufactured long life sandpaper sheets, rolls and hook loop orbital discs from the Klingspor professional range have unmatched tear resistance, high material removal rate and a flexible design, allowing them to easily conform to the shape of the workpiece.
Klingspor is a market leading German manufacturer of high performance coated sandpapers, cutting discs, grinding discs and general abrasives with an enviable global reputation for superb high end professional quality products. Klingspor has manufacturing plants and offices worldwide and technical and product support is available Australia wide if required.
If you're looking for high end sandpaper that works faster, give a better finish and last longer than any competitor, while still at great prices, look no further than Klingspor at Scrooz.
Sandpaper General Features
We stock sandpaper in 3 types across 12 different grit profiles. Orbital sanding discs for use with orbital sanders, wet and dry sandpaper sheets in 230mm x 280mm sizes and sandpaper rolls in 50 metre lengths. All sandpaper within our range can be used for hand sanding or also with handheld machines. Manufactured for super long services life, constructed from a tear resistant backing paper, known as C paper with a semi open aluminium oxide coating. The aluminium oxide grain is bonded onto the c paper backing material with a synthetic resin coupled with a stearate coating to provide maximum service life. Aluminium oxide grains are an all rounder type abrasive grain designed for use with medium to high hardness materials that cover a wide range of applications.
Available in all different grades, 40 grit extra coarse sandpaper for harder materials and high stock removal through to 600 grit ultra fine sandpapers for final sanding, we stock a variety of grits to ensure we carry the right sandpaper for any application you may have.
Sandpapers In This Section:
What Materials Do They Sand?
Metals
Wood including all timber types hard and soft
Paint, Varnish and Fillers
Ferrous and non-ferrous steels
Aluminium
Plastics
More details on each individual product page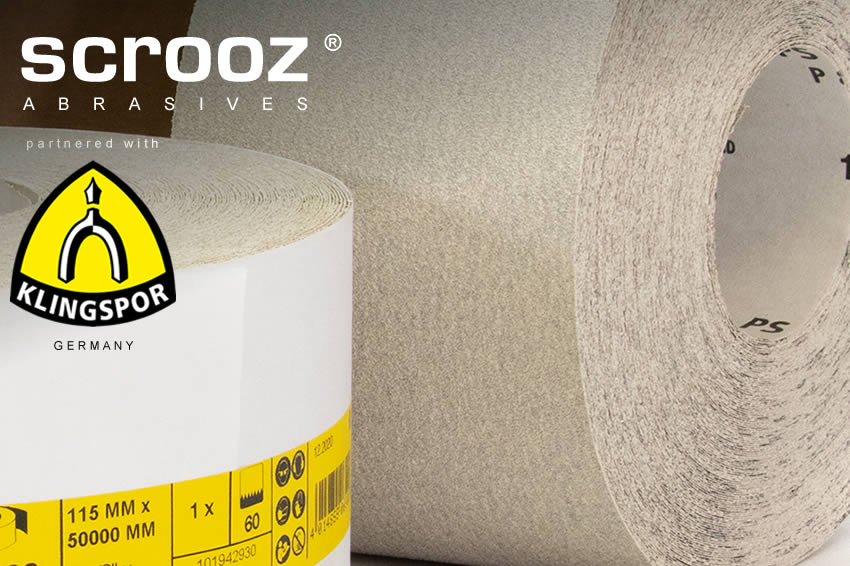 ---