Reciprocating Saw Blades
Reciprocating Saw Blades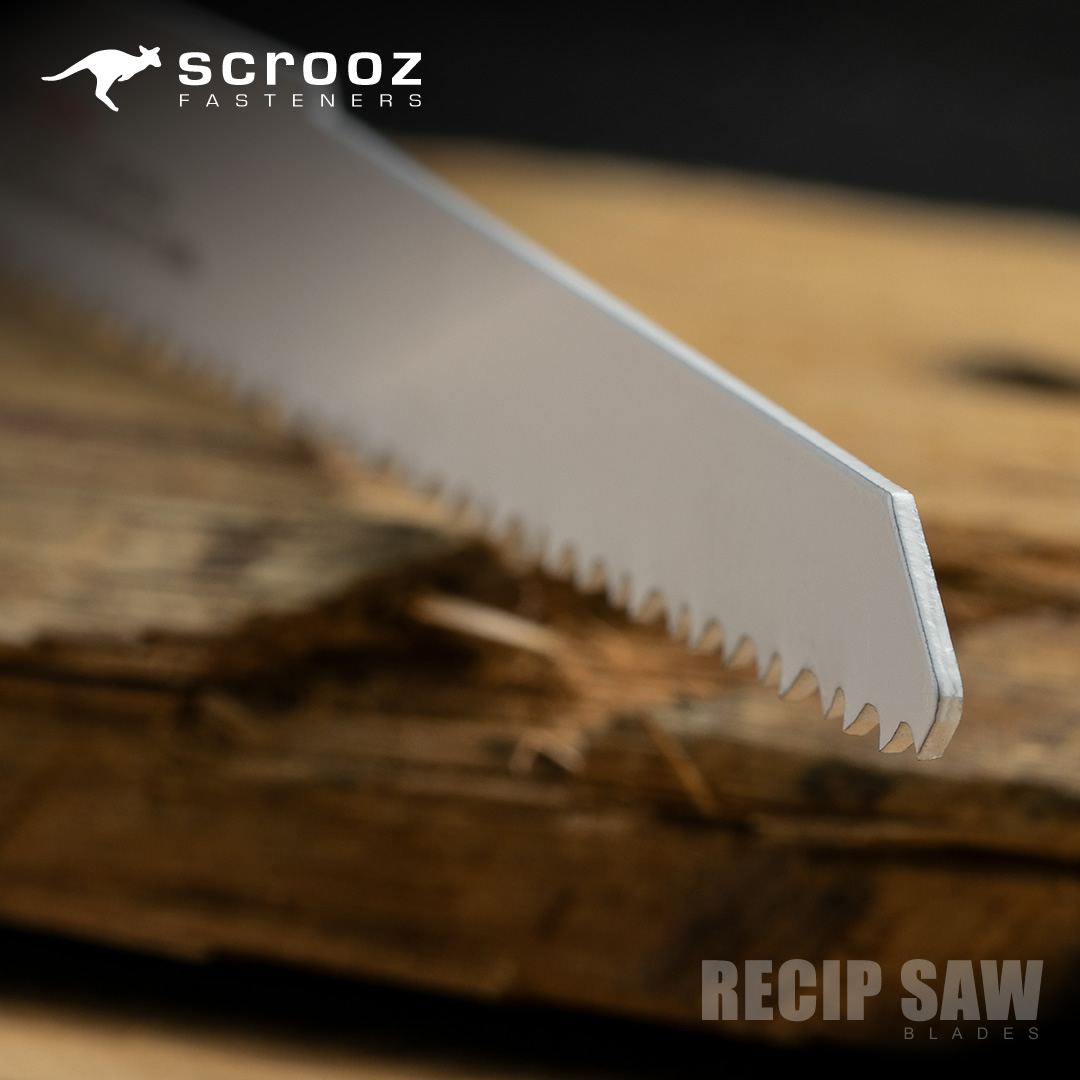 Professional grade reciprocating saw blades. Blades are manufactured from Bi-metal steel that provide flexiblity along with high strength to deliver long blade life, fast cutting ability and efficient performance. All blades feature a 1/2" universal fit shank.
Which type should I use?
Demolition - These blades are thicker (1.6mm) and wider (22mm) than standard blades. Used for fast rough cutting a variety of materials including solid thick timbers such as sleepers, pipes and heavily nail embedded woods. Blades are made from Bi-Metal steel with 8% cobalt to provide long life when used in rough environments.
Wood Fast Cut - These blades are 1.3mm thick and generally the most popular. Used for fast rough cutting of nail embedded, softwood and hardwood timbers. 6TPI to provide fast cuts and manufactured from bi-metal steels to provide long life with high strength.
Sheet Metal - 0.9mm thick, 18TPI for fast, accurate cuts into various steels. These blades are used for various applications that include the cutting of sheet metal, stainless steel and pipe >1.5mm thick. Also manufactured from bi-metal steels.
Sizing?
100/150mm = useable blade length / overall blade length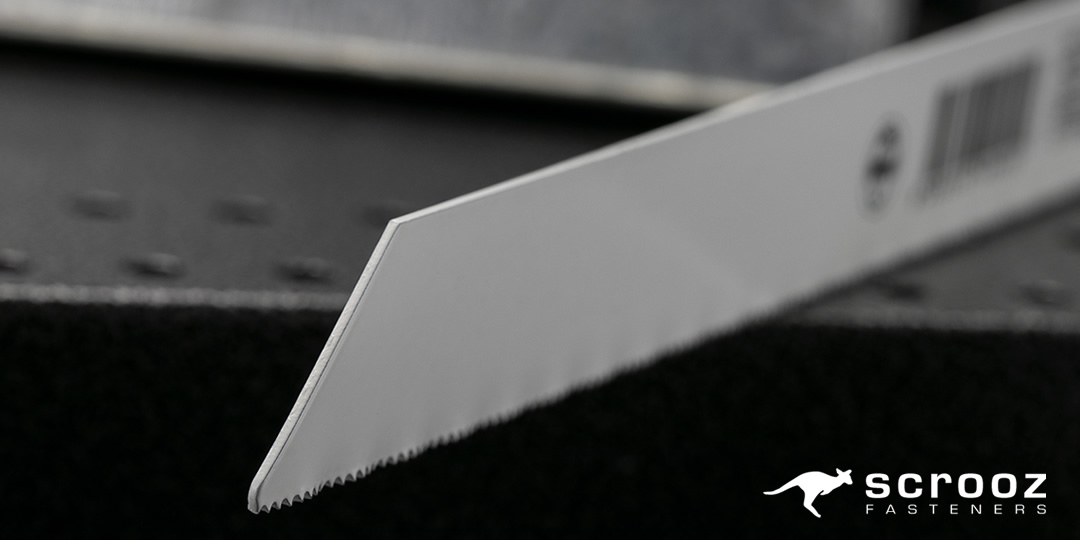 ---