Scrooz Fasteners Privacy Policy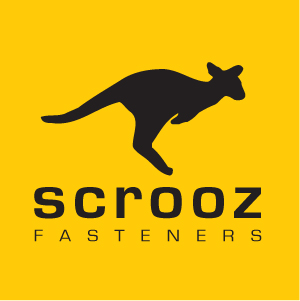 Your Privacy
Scrooz® is committed to managing your personal information openly and transparently and to keeping your personal information safe.
We will take all necessary measures to fulfil this commitment, including and ensuring we :
Comply with the Australian Privacy Principles ("APPs").
Ensure that we manage your personal information openly and transparently.
Only collect personal information from you that we need in order to offer you the best possible service and customer experience.
Tell you how we might use your personal information.
Let you know if we need to disclose your personal information to anyone else (including anyone overseas) and if so, in what circumstances this might occur.
Keep your personal information secure.
Promptly respond to any request by you not to receive direct marketing material from us.
Make sure your personal information is kept accurate and up to date and to properly dispose of any personal information which is no longer required by us.
Ensure that, where appropriate, you can access and correct your personal information.
We do not and will not collect personal information when you visit our site unless you log on, place an order or register with us. When you register or purchase from this site, you will only be asked for the personal information relevant to your purchase such as name, email address, mailing address, and delivery address. By providing us with your personal information and using the Website, you are confirming your agreement to the policies and procedures described in this privacy policy. We may use and disclose your personal information for the purposes for which it was collected or for a related purpose such as with related companies or third parties that are involved in the processing and shipping of your order.
Those third parties may be required to handle or deal with your personal information. Under these circumstances, those third parties must safeguard this information and must only use it for the purposes for which it was supplied and we will make all reasonable enquiries to try to ensure that this is the case. Wherever possible, we will limit the information provided to independent third parties to that information required for those third parties to properly perform their functions. We do not and will not share, sell, rent or barter any identifiable personal information to any third party without your permission. By default all web server log files capture IP addresses. We may use your IP to help diagnose problems with our server, administer our web site and to track web usage.
This information is used internally and is not shared with anyone else. We have implemented appropriate processes and techniques (including physical security such as locks and security systems and computer and network security, including firewalls and passwords) to protect personal information from loss, misuse and interference and from unauthorised access, modification or disclosure. In addition, access to your personal information is limited to those who specifically need it to conduct their responsibilities.
By providing your personal information to us or by agreeing to accept the terms of this privacy policy, or both, you consent to your personal information being included in our database which may occasionally be used for direct marketing purposes, however, you can opt-out, unsubscribe or make a request not receive direct marketing communications from us anytime by contacting us.
A cookie is a small file which asks permission to be placed on your computer's hard drive, adding a cookie is completely optional but they are very useful for you. They allow web applications to respond to you as an individual allowing the application to tailor its operations to your needs, likes and dislikes by gathering and remembering information about your preferences.
Overall, cookies help us provide you with a better website by enabling us to monitor which pages you find useful and which you do not. A cookie in no way gives us access to your computer or any information about you, other than the data you choose to share with us. You can choose to accept or decline cookies. Most web browsers automatically accept cookies, but you can usually modify your browser setting to decline cookies if you prefer. This may prevent you from taking full advantage of the website.