Screw Bolts Contractor Countersunk
all categories in Concrete Screws and Screw Bolts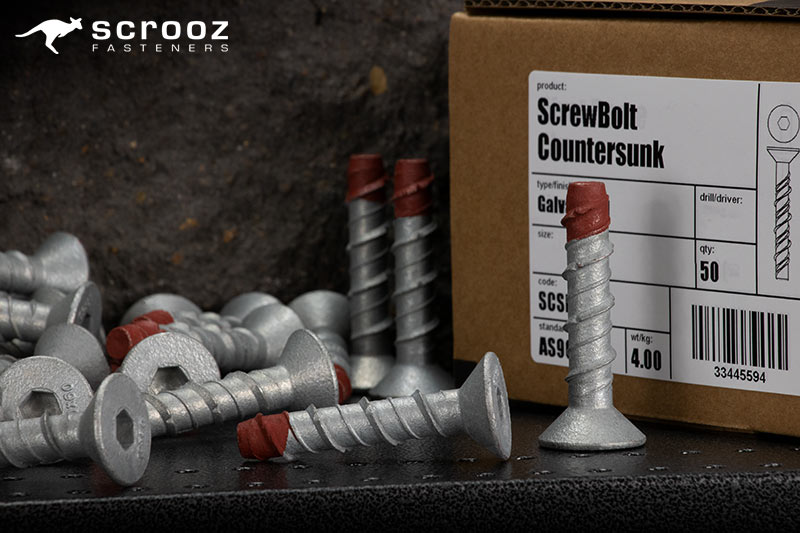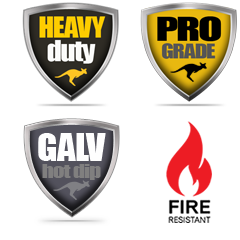 Concrete Screw Bolts Countersunk
Concrete screw bolts are high strength concrete and masonry anchors with helical threads allowing the bolt to cut it's own thread in concrete and masonry when tightened, no plugs are required and these anchors don't expand so they are ideal for use in masonry and concrete where cracking may be a problem.
Our Galvanised Countersunk range is designed to give a flush finish and unobtrusive non-trip hazard anchoring solution for internal and external bolting and fixing of construction and engineering components where approved anchors may not be required. These are heavily used for fixing down pool fence spigots, timber battens or any other fixture that requires a flush countersunk finish.
Concrete Screw Bolts Countersunk Features
Cost effective contractor quality range for typical construction fixing and bolting applications.
Countersunk head for an unobtrusive flush finish.
Galvanised for external use and high quality corrosion protection.
Deep cutting thread form to aggressively chew into the masonry for a strong hold.
Spiral helical fluted shank to remove drill hole spoil during installation preventing jamming.
Red painted tip for easy identification.
---