Nail Plates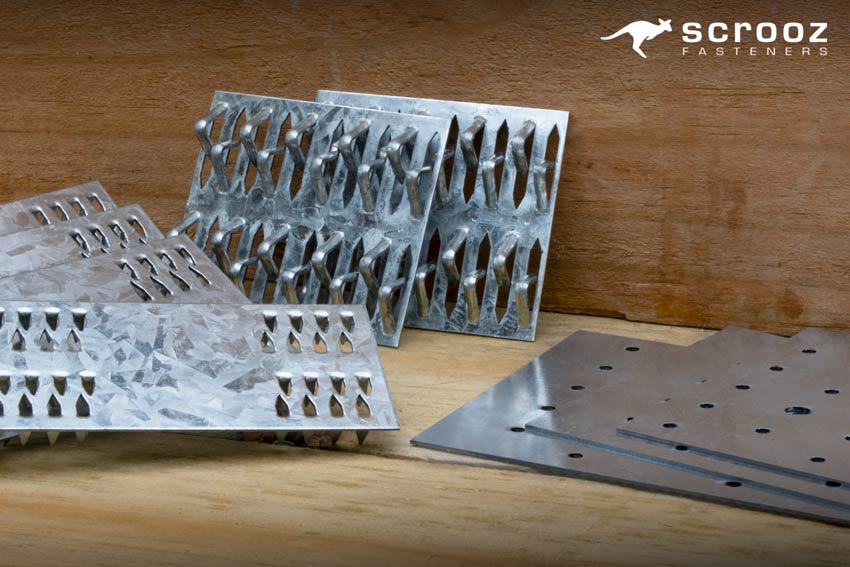 Nails Plates Overview
Pro grade galvanised nail plates are used in construction to reinforce and strengthen timber connections. Nail plates offer enhanced structural stability, and ease of installation when connecting wooden structures like trusses, beams, and rafters, or used in fencing and other framing builds. Nail plates feature either pre punched holes or nail teeth for securing them to wooden structures. Scrooz range of galvanised nail plates cover strap nail plates, nail on nail plates, and knuckle nail plates.
Nails Plates Features
Strap nail plates & knuckle nail plates offer simple installation with built in nail teeth
Nail on nail plates are installed with connector nails or timber screws.
Strap nail plates & knuckle nail plates comply with both AS1684 and AS1720 standards.
Nail on nail plates comply with AS1684 standard.
Z275 Galvanised steel coating for superior corrosion resistance.
Nail Plates In This Section:
---