High Tensile Bolts and Nuts 8.8 Zinc Plated
all categories in Hex Bolts and Nuts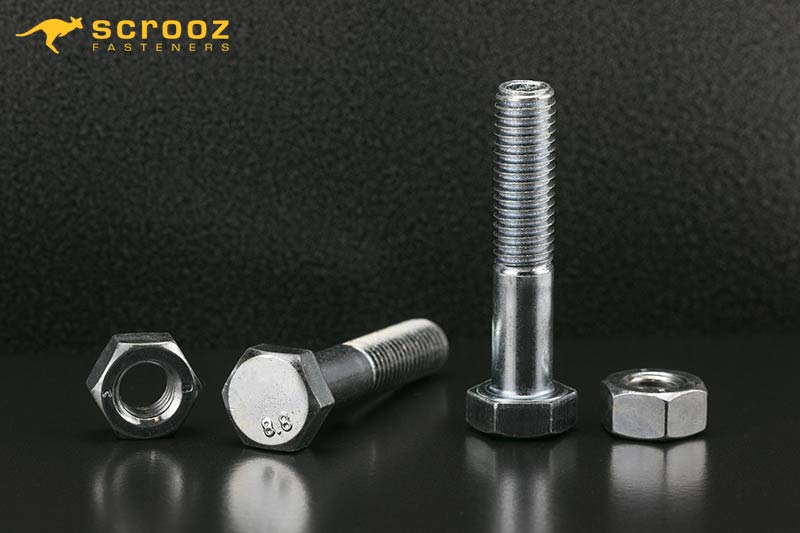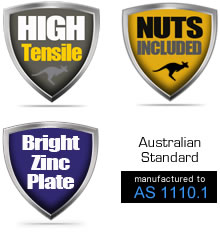 High Tensile Bolts Range Overview
High performance hex head high tensile 8.8 grade bolts for high strength bolting in construction, engineering and manufacturing. Manufactured from high tensile steel, these bolts have a higher yield strength and tensile strength than regular mild steel grade bolts. They're often referred to as structural grade bolts and are commonly tightened up with a torque wrench. Commonly used in engineering type projects or heavy load applications where a high tensile hex bolt is required.
Diameters available include M6, M8, M10, M10, M12, M16 and M20. There is also a range of higher tensile bolts within our socket cap screws that are 10.9 grade and 12.9 grades if you require an even higher strength bolted connection. We also stock a full range of structural assemblies in galvanised with load rated washers if you require an external rated bolt.
These hex nuts and bolts are ideal for fastening metal to metal or metal to timber. Commonly used for fastening where there is access to the rear to install a nut.
High Tensile Bolts Features:
Manufactured to Australian standard 1110.1.
Bright zinc plated finish for corrosion protection.
Manufactured from 8.8 Grade High Tensile steel.
Suitable for high strength general purpose bolting of steel, timber, mechanical components, fabrications and assemblies.
Bolt lengths are all measured in mm from the underside of the head.
Hex nuts included.
Bolts & nuts 8.8 high tensile thread lengths are as follows: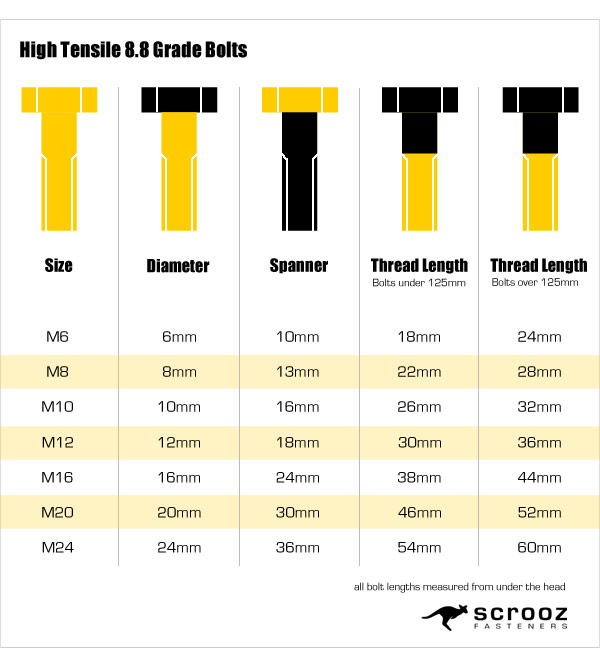 Metric Coarse Thread Pitch Chart For Nuts and Bolts
---