Hex Bolts Full Thread Galvanised
other categories in this group
Hex Bolts Full Thread Galvanised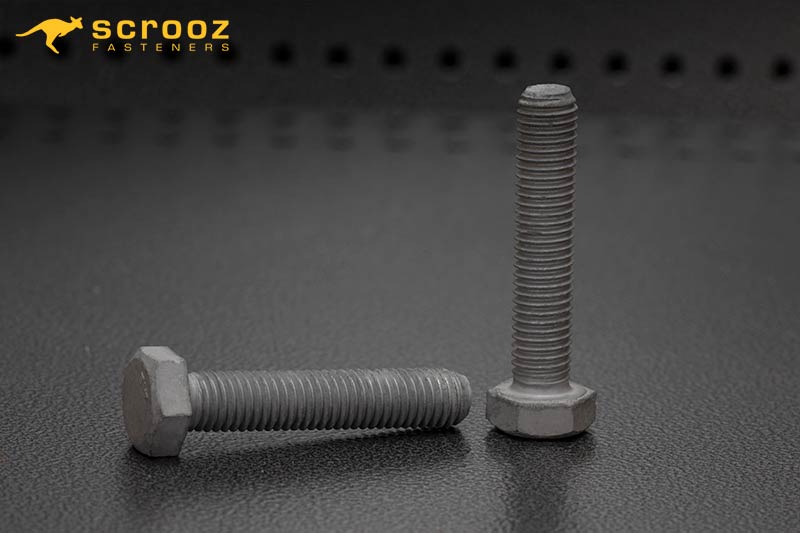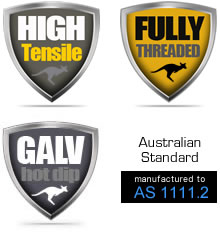 High Performance hexagon head High Tensile 8.8 grade fully threaded bolts (setscrews) from the Scrooz bolting range. Suitable for general purpose high strength internal and external bolting where thread lengths can't be determined or flexible thread lengths and max adjustment may be needed.
Can also be used for fastening into threaded components however the thick plating of galvanised bolts means this application is not always suitable and stainless steel should be considered where high corrosion resistance is required. Note full thread bolts are not supplied with nuts.
Scrooz high tensile fully threaded bolts include the following features :
Manufactured to Australian standard 1111.2.
Flexible full length thread for ease of use and bolt size selection.
Hot Dip Galvanised plated finish for premium corrosion protection.
Suitable for general purpose bolting of steel and timber.
Full thread bolts are not supplied with hex nuts.
Bolt lengths are measured from under the head.
---
other categories in this group