Ultraset Flooring Adhesive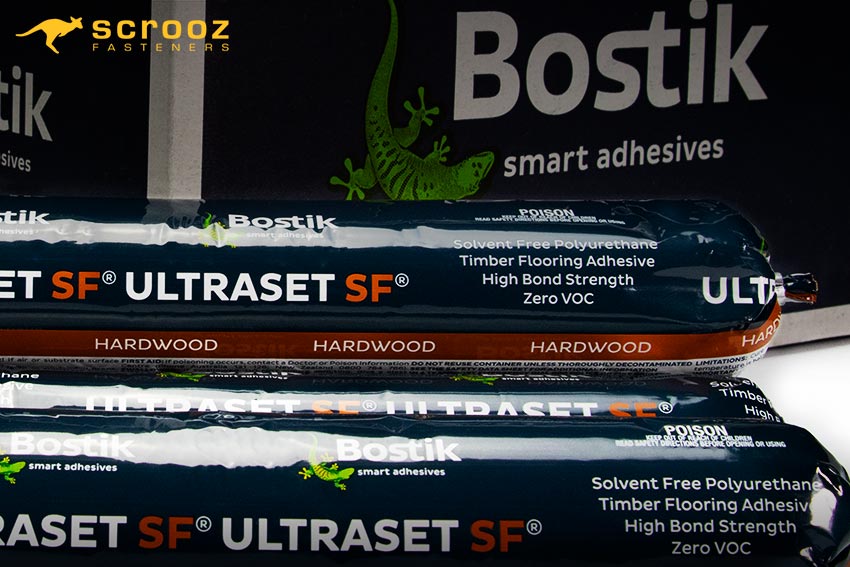 Ultraset Flooring Adhesive Overview
Bostik Ultraset SF is an Australian made Solvent Free polyurethane flooring adhesive for use with wood flooring. It's recommended by major timber manufacturers due to its excellent bond strength and acoustic properties. It's non-flammable, easy and safe to use and stays flexible after full cure, which means it will adjust with your flooring during natural timber movement and not break the bond or damage your floor.
Use it to bond parquet, solid strip softwood and hardwood flooring, engineered and bamboo flooring or acoustic underlays to concrete or timber sub-floors and existing floors.
Full technical documents for Bostik's Ultraset flooring adhesive are linked down below - for any further Bostik information please get in contact with us
Each box comes with 4 nozzles. Each 4 pack comes with one nozzle.
Watch
Bostik Ultraset Tech Docs


---