Foil Fix Fasteners
all categories in Timber Connectors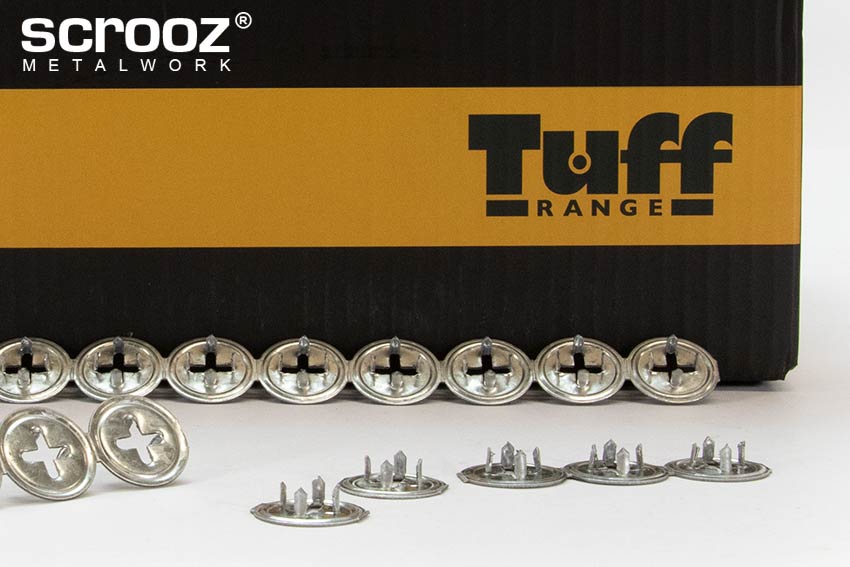 What are Foil Fix Fasteners
Fixes foil firmly to timber wall studs.
One hit with a hammer, twist the strip and you are ready to fix the next. Foil Fasteners come as a strip of 10 foil fasteners in economical bulk cartons of 500.
Foil Fix Fasteners Features
Quick and easy way of fixing foil products to timber structures.
Large surface area gives a more superior hold than staples and clouts.
Reduces tearing.
Easy to attach to hardwood or pine.
Get The Foil Fix Fasteners Connector Tech

---