Cyclone Strap Punched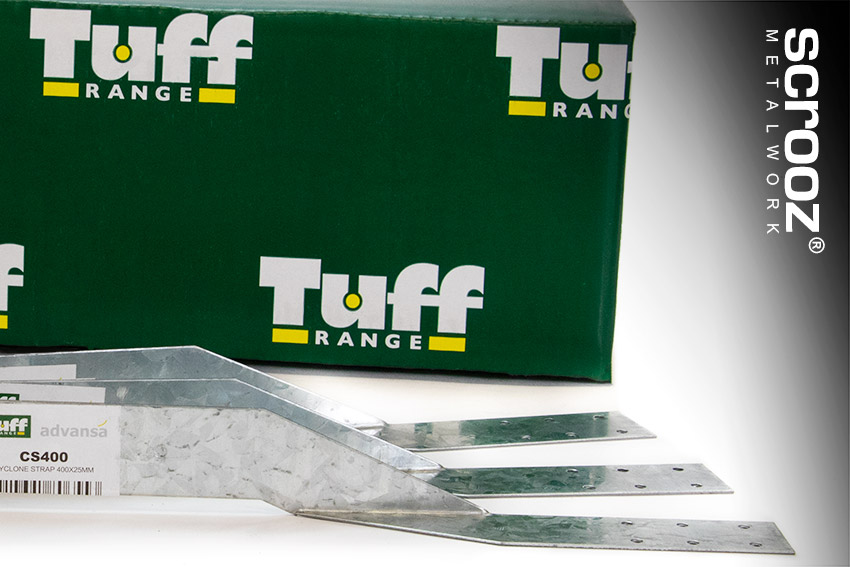 What is a Cyclone Strap
Cyclone straps are used to secure rafters and trusses to top plates, purlins and beams as a general fixing or in areas with cyclonic, or high wind conditions to help prevent lift.
Made from 1mm galvanised steel with 3.4mm pre-punch holes for quick and simple installation. Available in Trade boxes.
Cyclone Strap Features
Flexible high strength timber tie down connector.

Easy to bend around rafters and beams.

Made from 1mm galvanised steel.

Multiple bracket sizes for all common sized timbers and laminated beams.

Strong, cost effective and easy to install.

3.4mm diameter nail holes.
Get The Cyclone Strap Tech

---