Fibre Discs Pro Zirconium
all categories in Metal Grinding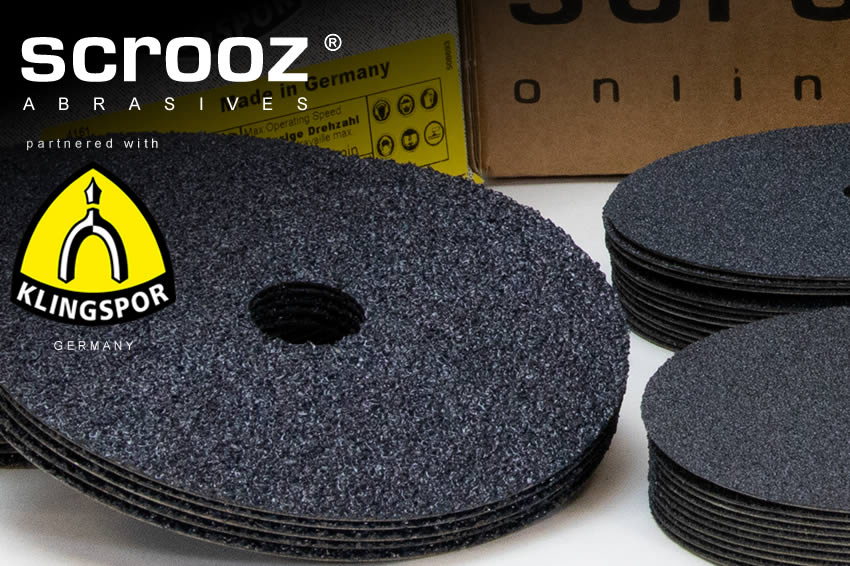 Fibre Discs From Klingspor
High performance long fibre discs from Klingspor's Pro Zirconia range in wide range of grits, designed for fast aggressive material removal and surface finishing of standard steel and stainless steels/alloys across a wide range of applications.
Klingspor zirconia fibre discs are made of strong a bonded zirconia alumina abrasive grain, covering nearly the entire disc surface. This is an extremely robust material that continually forms sharp edges throughout the grinding process ensuring consistent premium performance of every disc through the whole grinding process. Safety features include low vibration and minimal noise design, fits to Klingspor ST358 backing pads and most standard angle grinders.
What materials can I use them on
Steel
Stainless Steel
Non Ferrous Metals
Aluminium and Alloys
Where do I use them
Klingspor Zirconia fibre discs are designed for professional use in construction, engineering, manufacturing and auto and maintenance industries for general grinding and surface finishing of sheet metal, bars, pipes, fabrications, assemblies, general metalwork and most materials.
Watch
Get The Tech

Who is Klingspor
Klingspor is a market leading German manufacturer of high performance coated abrasives and cutting and grinding discs with a enviable global reputation for superb high end professional quality products. Klingspor has manufacturing plants and offices worldwide and technical and product support is available Australia wide if required.
---