Hardware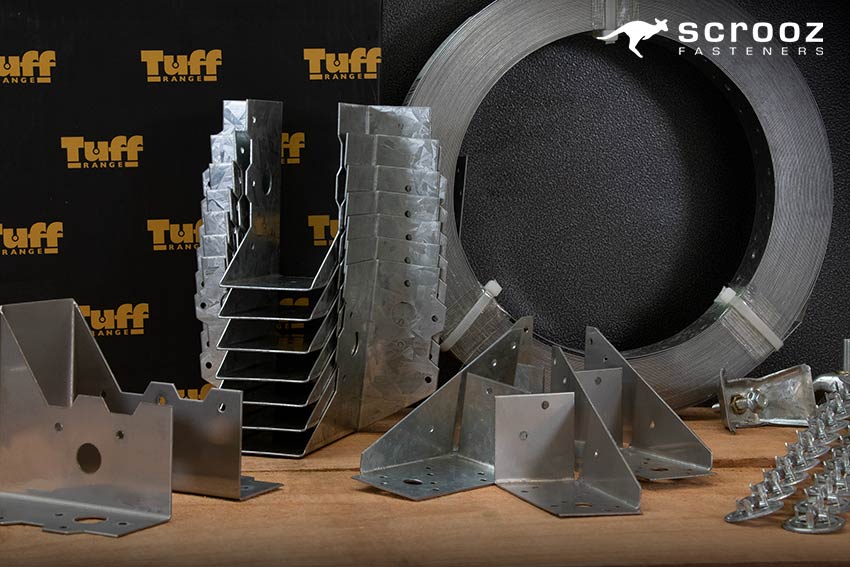 Hardware at Scrooz
Scrooz Fasteners pro range of joist hangers, timber connectors, metal strapping, and general brackets and plates are designed for fast, simple and effective high strength fastening of joists, beams, rafters, trusses and general timber construction connections.
Professionally manufactured to Australian standards, construction hardware is available in trade boxes in a wide range of sizes to suit common timber dimensions. Joist hangers, triple grips, multi grips, and hoop iron metal strapping are all available in galvanised finish and also marine grade 316 stainless steel for maximum corrosion protection
Use any of the navigation points below to navigate through our hardware selection.
Our category system is split up into large groups, please navigate to these and then filter your selections, you can view them by:
Select a category using the filter system - please filter by subcategory then further hardware selections will become available
Use the image infographic menu - this will direct you to the main hardware categories on our site
Use the top level menus - you can go straight to a direct product category, eg joist hangers or timber connectors.
Use the links down below to navigate to any one of our main categories
Hardware Features
High strength timber joist and beam to beam connections.
Manufactured to current Australian standards
Available in galvanised or stainless steel.
Strong, cost effective and easy to install.
Technical documents and batch trace certification available.
Available in trade boxes or cost effective bulk cartons for volume users.
Hardware In This Section: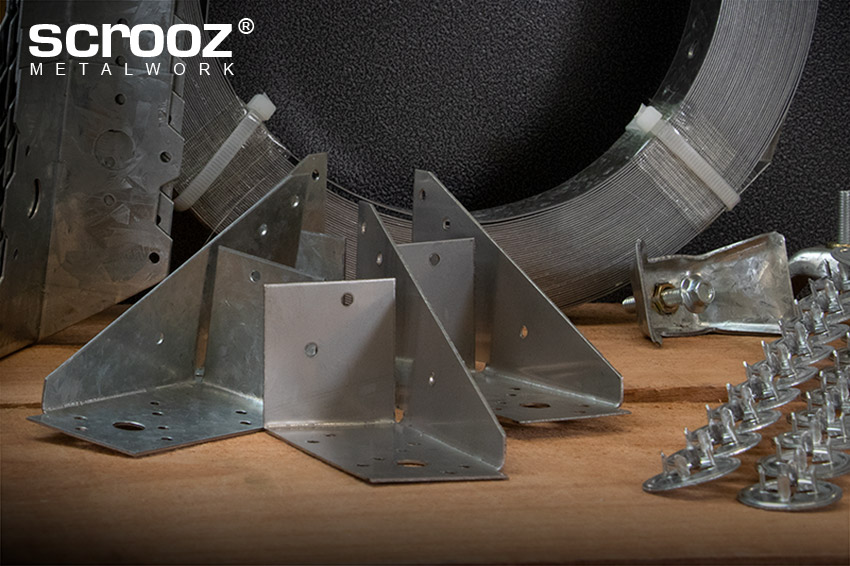 What Quantities are they available in?
At Scrooz all our customers whether big or small get access to the exact same pricing, all our price breaks are available for everyone. All hardware is available in trade boxes right through to bulk cartons and pallet buys for large volume users. We can also provide special orders for out of the ordinary requirements, for any special orders please get in contact with us. Please see individual category pages for full quantity listings and pricing.
---