Saw Blades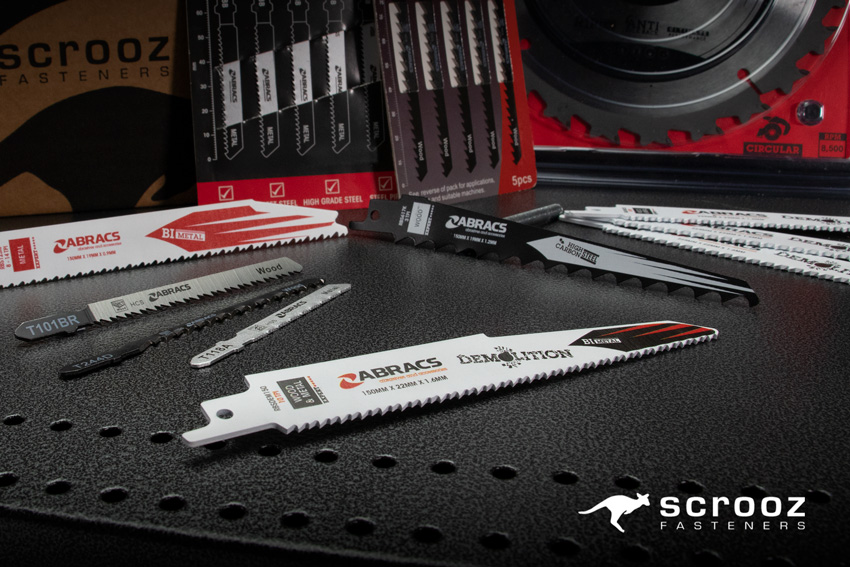 Saw Blades at Scrooz
Saw Blades is a broad term used by most retailers and manufacturers to cover various types of wood and metal saw blades. For us this covers jigsaw blades, reciprocating saw blades and TCT circular saw blades. These different saw blades cut a wide range of materials, such as cutting of metal, timber, softwoods, laminates, and aluminium.
We source all our power tool accessories with quality in mind. Our ranges of jig saw blades, reciprocating saw blades and circular saw blades are manufactured by UK based Abracs who have operated in the space for more than 30 years so we can be assured of top tier quality.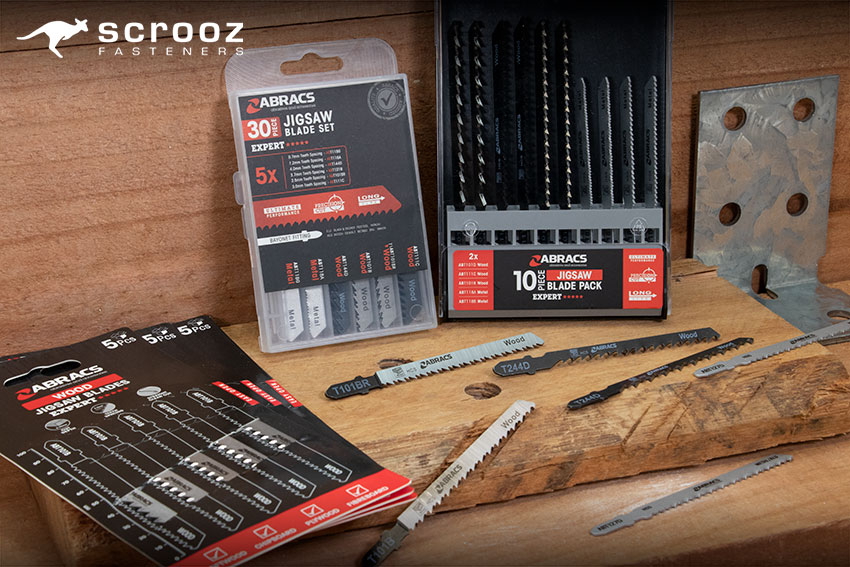 Saw Blades Features:
European manufactured professional reciprocating saw blades imported direct from the UK
High-performance alloy metals giving long life blade use, and the best quality in every cut
All our saw blades are individually vetted and tested
All our ranges are priced very competitively
All sizes in stock in large volumes. We hold significant stock in our drill bit ranges.
Most products available in single units and then also bulk cartons for bulk buyers that offer increased savings
Saw Blades In This Section:
We stock an extensive range of saw blades, you can browse the range by:
Select a category using the filter system
Use the image infographic menu
Use the top level menus
Use the links down below..
---