Metal Decking Screws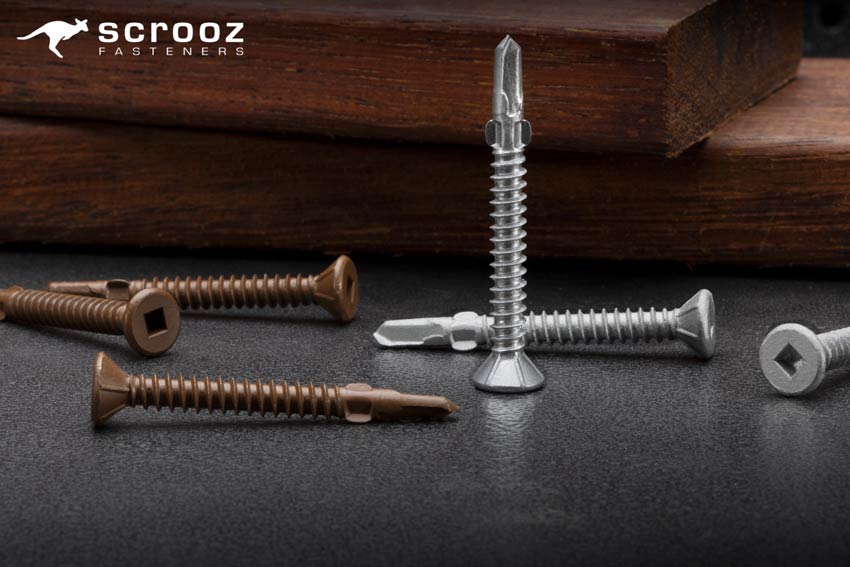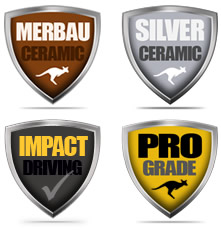 Metal Decking Screws Overview
Scrooz Wing Tip screws are professional grade high performance self drilling fasteners for fixing hard wood and soft wood timber to steel in a single operation without the need for pre-drilling. Manufactured with a ribbed countersunk self embedding head giving a flush finish in the timber.
These screws are designed specifically for customers looking for a tough, effective solution with excellent anti-corrosion properties. They're made from high grade carbon steel which is case hardened and then coated in our rock hard multi-layer 'baked on' ceramic Screw Armour coating in both a tradional silver finish, or an appealing Merbau bronze finish to match your decking timber. This coating lasts well over 6 times longer than any regular galvanised finish and the final layer is a non-metallic based coating so they can be used with all types of treated timber and will not react with the steel frames due to electrolysis.
Wing tip screws can only be used on steel frames 1.2mm to 5mm total steel thickness or
You must make sure your boards are installed correctly and all standard efforts to reduce excess timber movement is taken during installation. Differential movement between the timber boards and your steel frame whereby the timber expands and contracts at higher rates than normal can cause screws to shear. Expansion and contraction is only caused by excessive moisture intake into your timber, make sure you seal or oil your timber correctly, allow for proper ventiliation, provide adequate spacing between boards and water runoff and ensure your boards are of good quality before installation. Although differential movement causing screw shearing is an exceptionally rare occurrence (less than 0.01% of cases), due to the volume of wing tip screws we sell for decking boards, all customers must be made aware we accept no liability for any screws shearing due to differential timber movement as this is not something under our control. Contact us for more advice regarding your specific application if you are unsure.
Metal Decking Screws Features
Self drilling hardened points for fast insertion and self centred start.
No2 square drive for a positive connection avoiding 'tear out'.
Merbau Bronze Ceramic Coat for a closer match to timber decks.
Silver Ceramic Coat for a traditional finished decking screw.
Parallel thread providing a constant and even clamping load.
Heavy duty high strength shanks designed for use with power drivers.
Thread cutting profile with a coarse tapping thread for rapid installation.

---