Through Bolt Anchors
all categories in Anchor Bolt Fasteners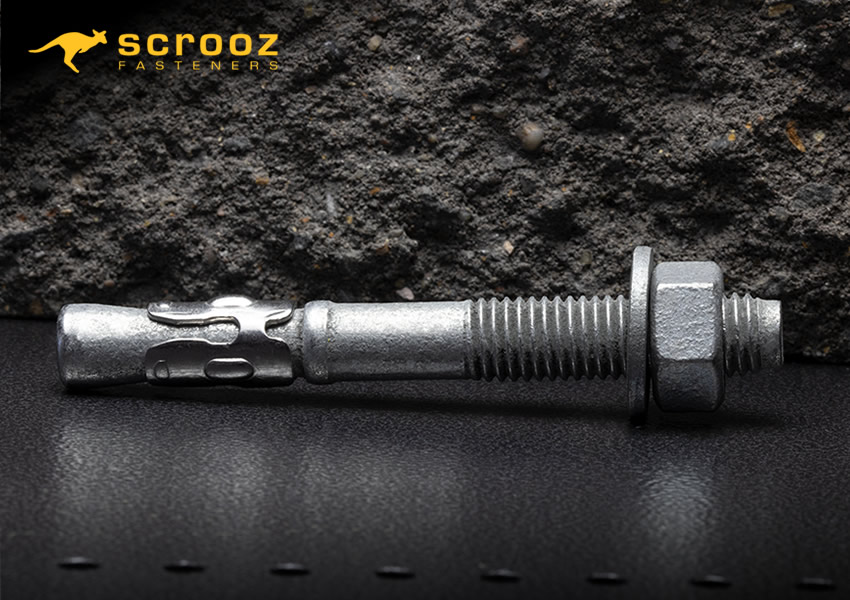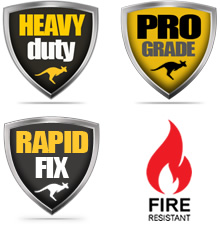 Through Bolt Anchor Overview
These professional grade torque controlled heavy duty expansion through bolt anchors are designed for rapid fixing of steel and timber assemblies, structural components, baseplates and bracketry in concrete, rock and stone.
As the name suggests these high tensile anchor bolts are made with the same drill size and body diameter to fit 'through' the fixture so you can position your bracket or baseplate, drill right through it into the concrete and fit the anchor bolt without moving it, perfect for installing structures, assemblies and fabrications that are already in position and can't be moved.
They are made from solid steel for heavy duty applications and are considerably stronger than a Dynabolts thin sleeve medium duty design. They also have knock in thread protection heads and 316Gr stainless steel expansion clips for maximum corrosion protection and long life.
Through Bolts are designed to flex and bend without compromise so can be installed off centre and at angles to avoid rebar in the concrete and baseplate fittings etc. Fast fix in clean drill holes less than 30 seconds, just hammer in and tighten... job done.
Through Bolt Anchor Features
Simple Through fixing, eliminating the need for setting or marking out.
Same drill size and body diameter.
High strength solid steel shanks.
Fast and easy to install, simply push though the fixture, tap into a clean drill hole and tighten.
Hot Dip Galvanised for higher corrosion protection for external applications.
316 Marine Grade Stainless Steel for maximum performance and longest life..
Here's how they work :
---