Sandpaper Rolls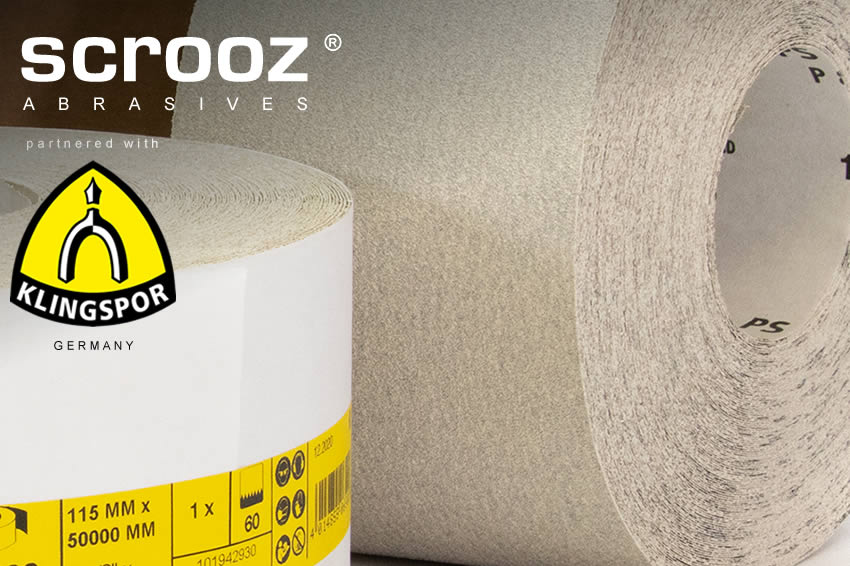 Why Klingspor Sandpaper Rolls
Klingspor sandpapers are well known as the best in the world, these high performance, European manufactured long life sandpaper rolls from the Klingspor professional range have unmatched tear resistance, high material removal rate and a flexible design, allowing it to easily conform to the shape of the workpiece.
The combination of grit, semi-open coating and grinding active fillers reduces sandpaper surface clogging significantly ensuring ease of use and a premium surface finish. Available in several grits from 40 grit to 400 grit in cost effective 50m rolls.
If you're looking for high end sanding discs that work faster, give a better finish and last longer than any competitor, while still at great prices, look no further than Klingspor at Scrooz.
What does it Sand
Metals
Wood
Paint / Varnish / Filler
Steel
Plastic
Stainless steel
Glass
Where do I use it
Klingspor sandpaper rolls are designed for with professional use in construction, engineering, manufacturing, auto and maintenance industries for general sanding of wood, varnish, fillers, plastics and most materials.
Watch
Get The Tech

Who is Klingspor
Klingspor is a market leading German manufacturer of high performance coated abrasives and cutting and grinding discs with a enviable global reputation for superb high end professional quality products. Klingspor has manufacturing plants and offices worldwide and technical and product support is available Australia wide if required.
---