Mudguard Washers
other categories in this group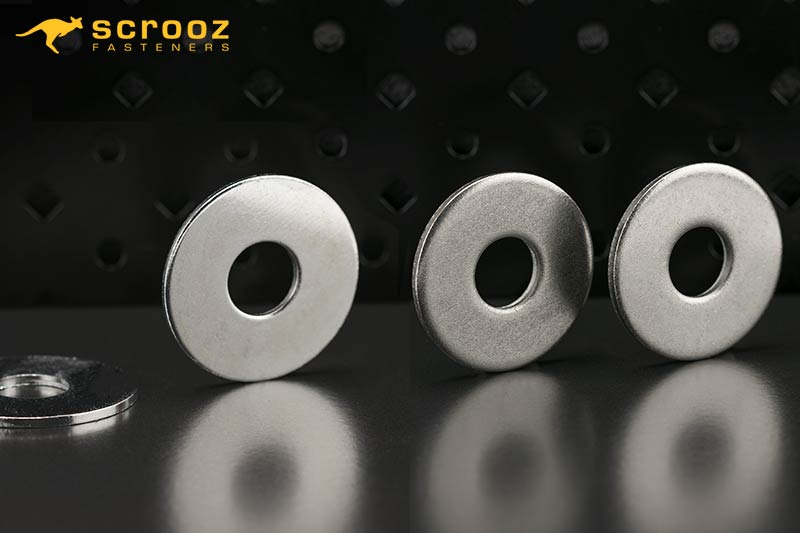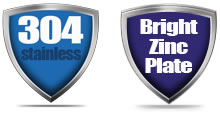 Mudguard Washers Overview
Mudguard washers have a wide outside diameter compared to their inside diameter are designed for use where a large load spreading surface area connection is required. They provide a large coverage area for distributing the load and preventing pulling onto soft material. All mudguard washers are thinner than our range of extra large washers, as they arent generally used in structural applications. We can source thicker or non-standard washer diameters for projects if needed so get in touch with us if that is a requirement
Mudguard washers are usually used where a large surface area needs to be secured, or used to make a connection to an enlarged rusted or worn hole, very commonly used in the automotive and industrial trades.
Please refer to the chart below for exact measurements
Mudguard Washers Features
Zinc plated finish for corrosion protection.
GR304 stainless steel for ultimate protection in corrosive applications.
Available in a range of size to suit nearly any application.
Suitable for use with our bolting products for construction, engineering applications.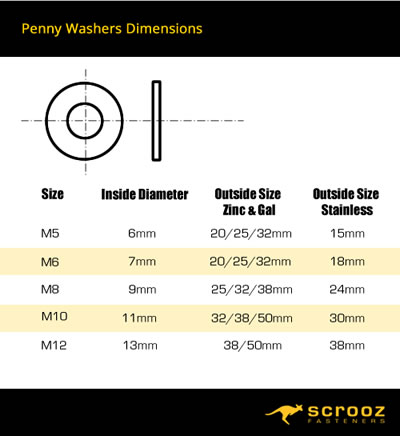 ---
other categories in this group