Landscaping Screws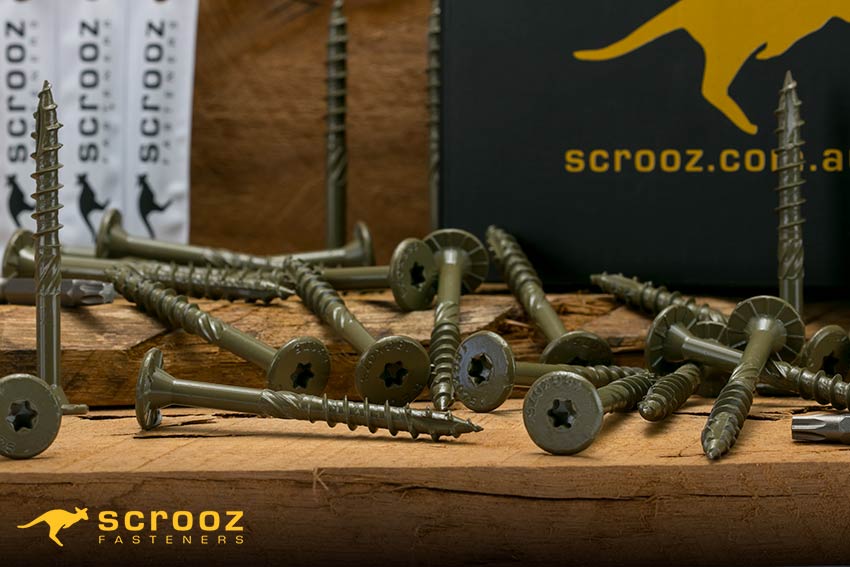 Landscaping Screws Range Overview
Introducing our new Landscaping screws in long lengths up to 250mm for general building and landscaping. These high performance screws heavy duty screws are designed to be used with any timber treatment type, they're made super tough for use with impact screw drivers and powerful screw guns and are coated in our screw armour protective coating.
Landscaping screws feature a saw tooth slash thread and deep under head milling rips these screws are perfect for landscapers and all construction trades for driving straight into standard timber, stitching large sleepers together and general heavy duty construction without the need for pre-drilling and they look great too with a large washer head flat profile in a complimentary timber coloured finish.
Type of Screws in this Range?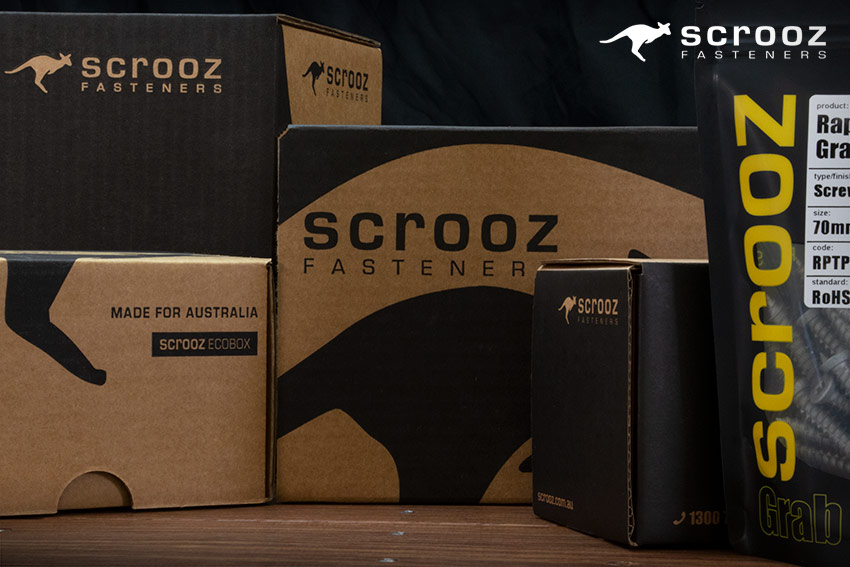 What Quantity are they available in?
Our Landscaping screws are available in grab packs and trade boxes right through to 5000 quantity bulk cartons and pallet buys for large volume users. Please see individual category pages for full quantity listings and pricing or contact us for pallet pricing.
Landscaping Screws have the following features :
Available in 16 or 18g sizes in hex and torx drives.
Free driver in every pack and trade box.
Manufactured from high quality case hardened steel with Screw Armour coating for extreme corrosion protection.
Type 17 Razr self drilling fast start slash point for accurate driving and reduced splitting.
Suitable for use in any treated timber, hardwood, softwood and any application, thick section hardwood may require pre-drilling.
ScrewArmour's anti-corrosion coating, lasting 6 x longer than galvanising.
See them in action :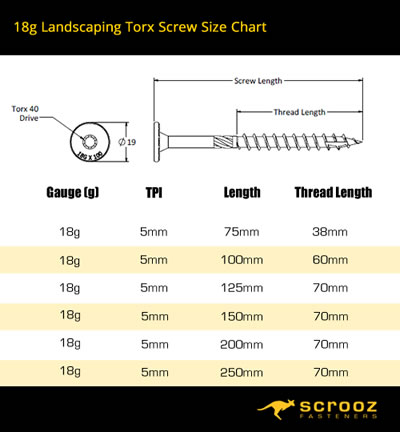 ---