Scrooz Fasteners Terms of Use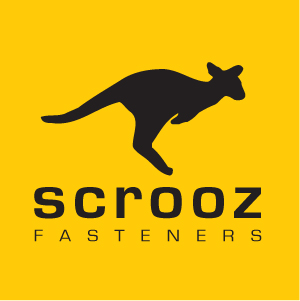 Our Terms
The use of our site is governed by the TERMS AND CONDITIONS set out below. Your visit or purchase within our website indicates your acceptance of these terms and conditions. Please read them carefully before you buy. If you disagree with any of our terms and conditions and do not wish to be bound by them then you should immediately discontinue use of this website. In these terms and conditions Scrooz Pty Ltd is referred to as "Scrooz", "us" and "we", and customer is referred to as "you". We reserve the right to make changes to our site, policies, and these terms and conditions at any time. If any of these conditions shall be deemed invalid, void, or for any reason unenforceable, that condition shall be deemed severable and shall not affect the validity and enforceability of any remaining condition.
Legal Capacity to Transact
Unfortunately we cannot accept orders through our website or by any other means from individuals under the age eighteen (18) years. By accepting these Terms and Conditions you acknowledge that you are over the age of eighteen (18) years. Should Scrooz suffer any damage or other losses as a result of a transaction entered into by a minor, Scrooz reserves the right to seek compensation for such losses from the parents or guardians of the minor who caused any order(s) to be placed with us.
Product Descriptions
We always try to be as accurate as possible with our product descriptions. However, we do not warrant that product descriptions or other content of this site is completely error-free. If a product offered by Scrooz is in your opinion, not as described, your sole remedy is to return it in unused condition where on investigation, if the query is found to be upheld, we will issue a full credit or refund at our discretion. We use incredibly accurate weigh pack equipment for product filling, however, although rare, slight variations in product weights can occur and therefore, in line with all major fastener manufacturers all pack sizes and quantities quoted include a fill tolerance of + or - 2% and your purchase is considered acceptance.
Technical Advice
We assume no liability whatsoever for any technical advice, recommendation, information or assistance given, or the results obtained there from, all such advice being given and accepted is at your sole risk and being subject to verification by you. It is your responsibility to ensure the goods you are ordering are suitable for the application, if in any doubt we recommend you seek advice from a suitably qualified professional prior to installation or use of any of our products.
Ordering
All orders placed, including pre-paid orders, are subject to confirmation and acceptance by Scrooz. We always reserve the right to refuse service, terminate accounts, remove or edit content, or cancel orders at our sole discretion. Scrooz may immediately alter or vary prices for received orders in the event of price changes or mistakes made by suppliers or ourselves, these price changes will be reflected on our website as soon as reasonably possible however in the event of orders placed prior to the required amendment we will advise accordingly before dispatching the goods at the corrected price to allow you the opportunity of revising or cancelling the order.
Any attempt to cancel an order must be made within 24 hours of placement. Cancellations attempted after the dispatch will result in the customer having to pay the shipping and handling charges on the package and the cost of shipping the package back to us along with a restocking charge of no less than 25% of the invoice value. Cancellation of order can be communicated by email quoting your order number. Cancellation of orders for any kit parts, assemblies or special order products cannot be accepted unfortunately.
Returns and Refunds
Whilst we try to offer a flexible friendly approach to returns, unfortunately this service does get abused by some customers, it is important to understand the true cost of a return is very expensive in staff/admin time, there is a lot more involved logistically than just a simple refund as well as the original order, so we ask customers to be sensible with there requests.. We will not accept any returns at all from customers displaying threatening, abusive or unreasonable behaviour.
There will be no credit given on order price difference, due to price drops, promotions or specials offers.
To have a refund processed on your returned goods you must contact us within 14 days of good receipt
To be have an in-store credit processed for any returned goods you must contact us within 60 days of goods receipt.
It is on the onus of the customer to return the goods to us unless a product fault is found. In which case we will return the goods at our cost and issue a refund in full.
All returned goods must be in their original condition and include all the original packaging.
All returned goods must be full boxes or packs as sold.
Shipping and handling costs will be only be refunded or credited if the error is ours.
We do not accept returns or refunds of perishable products such as sealants, adhesives & chemical anchoring unless goods are returned to us within 7 days
Any attempt to use the incorrect item will be deemed to be acceptance by the customer of the item(s) as a satisfactory substitute for the one that was ordered and no further claim can be raised thereafter.
Contact sales to discuss any return queries you may have at either sales@scrooz.com.au or via 1300 794499
Our Liability
Scrooz will not be liable for any loss of income, loss of profits, loss of contracts or for any indirect or consequential loss or damage of any kind howsoever arising and whether caused by tort (including negligence), breach of contract or otherwise. Our maximum aggregate liability for any product supplied to you whether in contract, tort (including negligence) or otherwise shall in no circumstances exceed the amount payable by you to us in respect of the product(s) in question. We will not be responsible to you or, in the event that you are undertaking work for another person, to any other person, for the use or installation of any goods by you. Accordingly, if you are a trade customer, you hereby agree to hold us harmless, and indemnify us against any liability associated with, any claim or allegation that we are responsible for any failings in the installation or use of goods that we supply. You should not schedule or commence any installation work until after you have received your order and checked all the goods for any defects or missing parts.
Payment Fraud
Whilst this site is fully secured by a certified connection for its transactions with our customers, Scrooz will not be responsible for any damages, consequential losses (whether direct or indirect) suffered by a customer whose credit card, paypal account or any other payment method is fraudulently used or is used in an unauthorised manner.
Force Majeure
Scrooz shall not be liable for any delay in performing any of its obligations under these Terms and Conditions if such delay is caused by circumstances beyond the reasonable control of Scrooz, and Scrooz shall be entitled to a reasonable extension of time for the performance of such obligations.
Disclaimer
Due to changing market forces and other extenuating circumstances that affect product availability and price stability, we reserve the right to withdraw any product we advertise and change prices without notice. Information and images contained throughout our web pages, catalogues, promotional material and in our database is believed to be accurate and reliable at the time of publishing and may be different to that instore. There may be misprints, human errors, and omissions and we reserve the right to make changes and corrections in prices, products, and specifications without notice.
Scrooz Copyright and Trademarks
Along with our product trademarks our website contains material which is solely owned by or licensed to us. This material includes, but is not limited to, the design, layout, look, appearance and graphics. Reproduction is prohibited other than in accordance with the copyright notice, which forms part of these terms and conditions. Unauthorised use of our website may give rise to a claim for damages and/or be a criminal offence.