Adhesives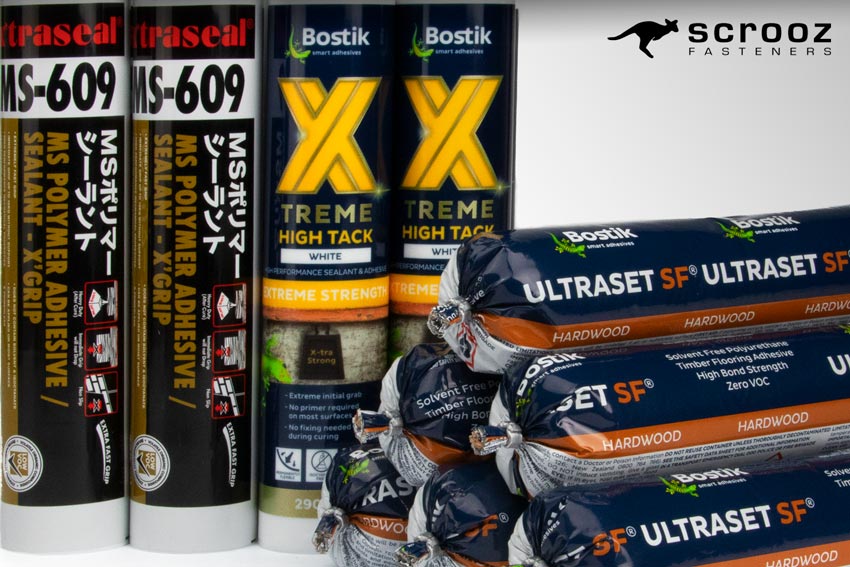 Adhesive Range Overview
We stock a range of high performance adhesives, you can browse the range by:
Select a category using the filter system - please filter by subcategory then further categories will become available
Use the image infographic menu - this will direct you to either the sealants or adhesives categories on our site. This is at the bottom of the page on a mobile.
Use the top level menus - you can go straight to a direct product category, ie ultraset flooring adhesive
Use the links down below to navigate to any one of our main categories
Adhesive
Our range of adhesives consists of :
Bostik Xtreme High Tack Adhesive from Bostik that is a general use, stick anything to anything type adhesive and is exceptionally popular. This can be used in pretty much any application. This product is manufactured in France. It is a flexible, high tack adhesive.
Bostik Ultraset flooring adhesive, this is the most well known and trusted flooring adhesive on the market. This is an excellent product and can be used for all timber adhesive type applications.
Check out the product pages for a demo video and technical documents.
Adhesive We Stock: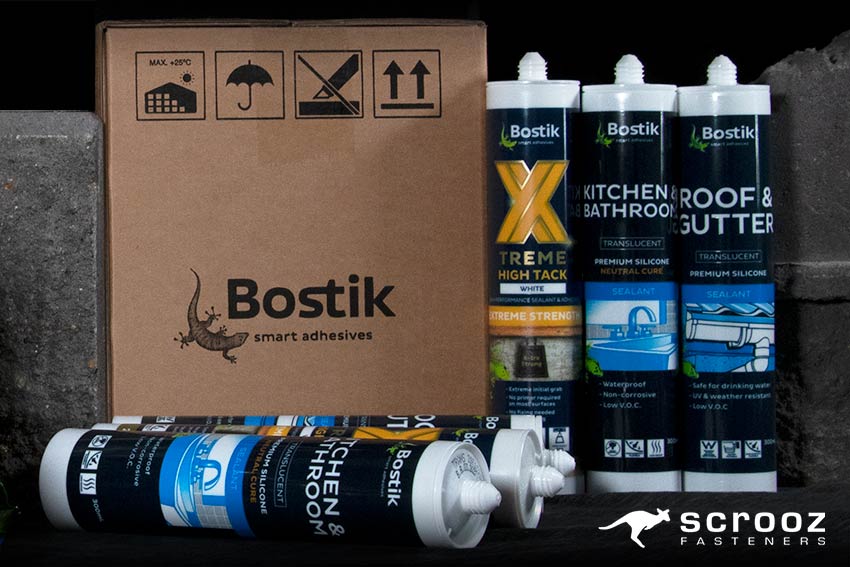 What Quantities are they available in?
All our sealants and adhesives are available in trade boxes (usually 20 sausages or cartridges), double twin pack boxes (usually 40 sausages or cartridges) right through to bulk pallet buys for large volume users. For any pallet enquiries please contact us. Please see individual category pages for full quantity listings and pricing.
---