Fibre Cement Screws
all categories in this group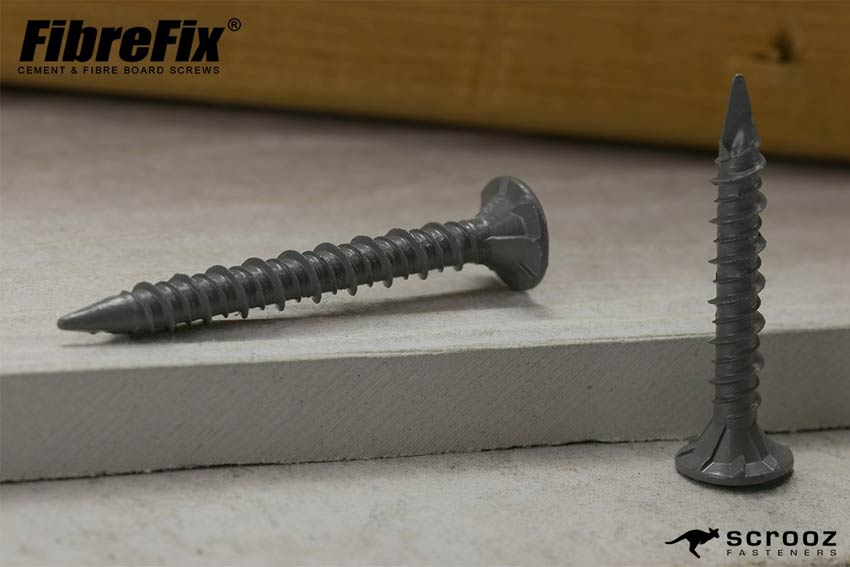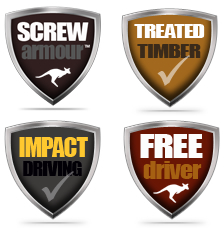 World's Best Fibre Cement Screws : no pre-drilling required, just drive them in.
Fibrefix is made with a specifically engineered and sized point to dig and rapidly drive it's way through the fibre cement material without blunting the screw or over-enlarging the fixing hole and leaving the board loose, it also self drills into timber and pierces steel (up to 1.0 bmt) and hard materials easily, without pre-drilling. The head features a large flat wafer profile wafer for maximum surface area fixing with detailed design underhead ribs to allow the screw head to self countersink and bury flush in the board.
With it's long lasting corrosion protection, lubricated finish and high strength steel composition, Fibrefix is ideal for fast fixing of villaboard and tile backer boards and linings and is perfect for fixing external claddings such as Blueboard and Hardie Plank along with flooring and decking products and general fibre cement sheets and panels.
Features :
No2 Square drive for consistent high torque driving, 1 x 50mm driver bit free in each box/pack
Head-stamped with circular key to allow bonding of finishing materials, adhesives, plaster, fillers etc.
Coarse Hi-lo threads for maximum pull-up with high pull out resistance and the flexibilty of use in varying materials e.g. timber, steel, plastics etc.
Screw Armour ceramic coated lasting 6 times longer than galvanising for maximum corrosion protection in damp, wet or undertile areas and suitable for use in treated timbers.
See them in action :

Click here to download the tech doc and find out more about ScrewArmour
---