Plain Flat Washers
all categories in Washers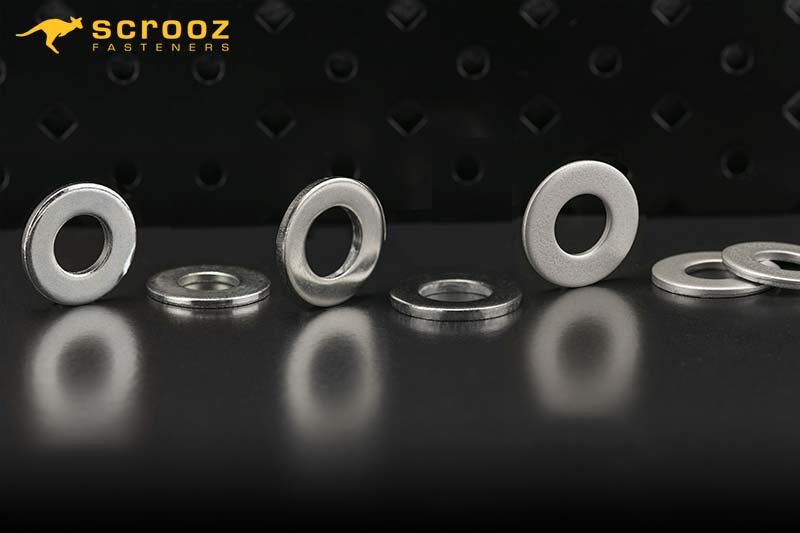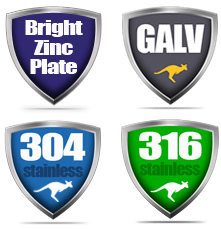 Plain Flat Washers Overview
Plain flat steel flat commercial grade washers manufactured with increased thickness for higher strength than standard washers. These washers help prevent wear and distortion of installation surfaces over time while reducing heat and friction during the tightening process. Washers help to distribute the load of the fixture and can prevent surface damage. They also help reduce the chances of a fixing or fixture gradually loosening over time. We carry a wide variety of washers in all different internal and external diameters. Be sure to check through our range and refer to any of the charts listed for exact measurements. All our washers fit our corresponding bolts within our range.
Please also be aware of electrolysis and try when possible to use the same type of washer finish as the bolts you are going to be using.
Plain Flat Washers Features:
Zinc plated finish for corrosion protection.
Galvanised finish for maximum corrosion protection.
304 standard grade stainless steel for premium corrosion protection.
316 marine grade stainless steel for exceptional corrosion protection in coastal and exposed environments.
Large range of sizes available.
These plain flat washers are suitable for use with any of our bolting products and fasteners in construction, engineering, and general purpose applications.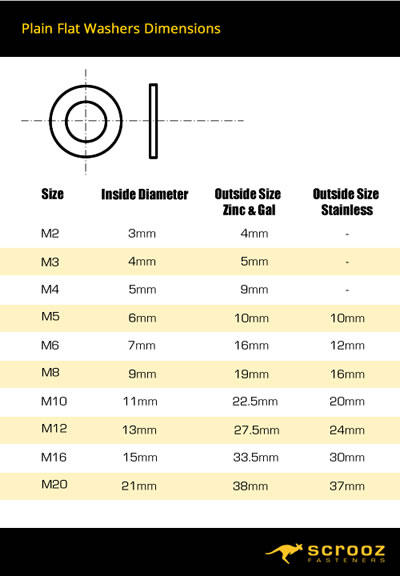 ---