Screw Dog Fixings Plasterboard
all categories in Plasterboard Wall Anchor Fasteners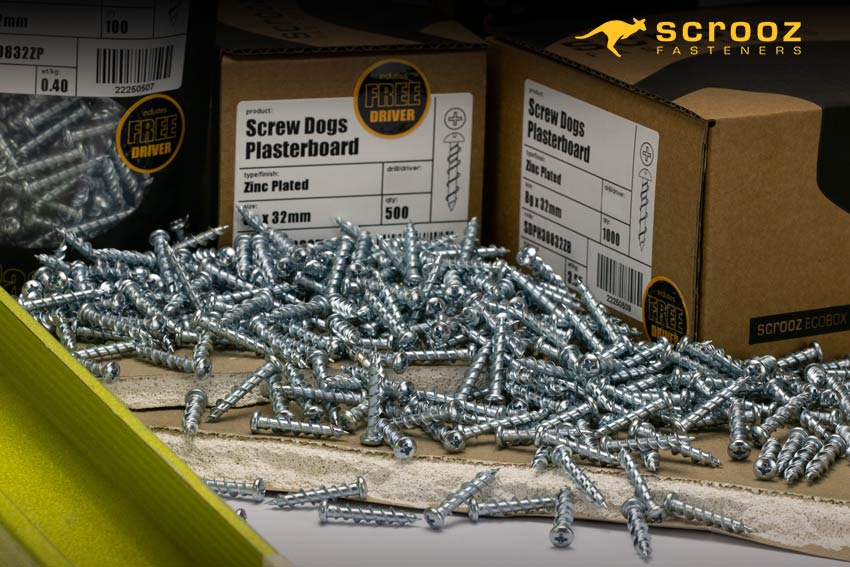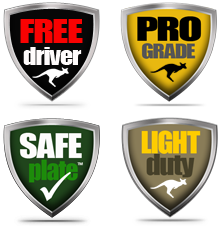 Screw Dogs are universal multi-use, multi-substrate screw fixings designed for fast light duty fixing direct to gyprock, timber and sheet materials without plugs or sleeves and with no expansion. They are easily and rapidly installed into plasterboard with the sharp point and aggressive thread providing a strong hold without pre-drilling. Screw Dogs are removable, re-usable and fire resistant.
We make them tough too, using high performance high strength steel specially heat treated in a multi-stage complex process to remove any brittleness. Heads are specifically designed with strength in mind to avoid shearing, along with a 'solid connection' No2 Phillip's drive.
CR3+ Safe Plate bright zinc plated finish for internal use and operator safe corrosion protection. Supplied in convenient grab packs or heavily discounted trade and bulk boxes for volume users.
See our new Screw Dogs for Masonry here.
See them in action :
---