Joist Hangers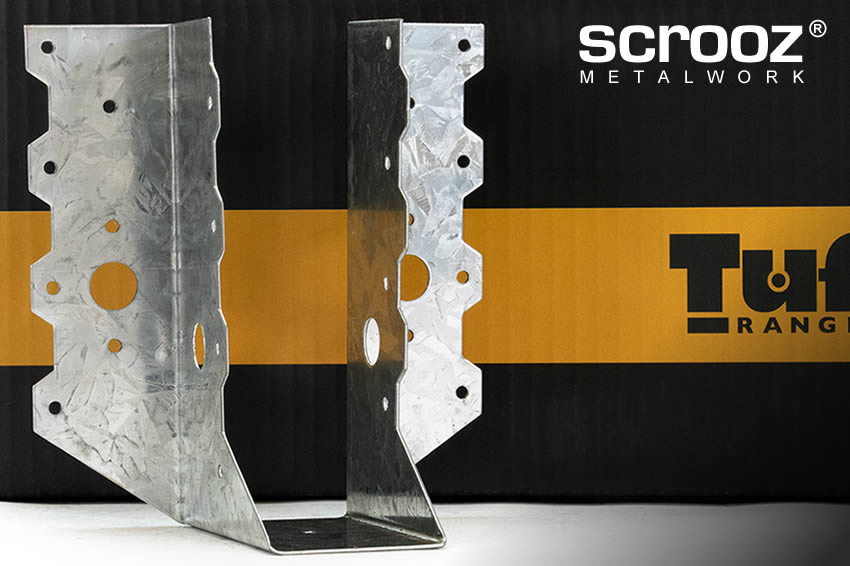 What is a Joist Hanger
Tuff Pro Range joist hangers from our timber connector range that are designed for fast, simple and effective high strength nail, screw or bolt fastening of joist to beam or beam to beam connections. They are most commonly used in the structural connection and construction of timber decking joists, beam to beam connections, roof trusses and floor trusses to the face of beams or girders. They are sometimes commonly referred to as framing brackets, hangers, hanger brackets or beam hangers.
Manufactured from Australian standard 1mm galvanised steel, the Tuff joist hanger range is available in trade boxes, in a range of sizes to suit common timber dimensions. Hangers are available in 35mm widths, 45mm and 50mm to suit the most commonly used timbers and trusses. Also available in marine grade 316 Stainless Steel for maximum corrosion protection, long life and use in high corrosive environments.
Installation is easy, they are most commonly nailed, screwed or bolted onto the supporting member and then the connecting timber is slotted into the pocket and fastened off. Just match the joist hanger width to the width of your timber and choose the correct length. Hangers are sized by overall length x width of the pocket.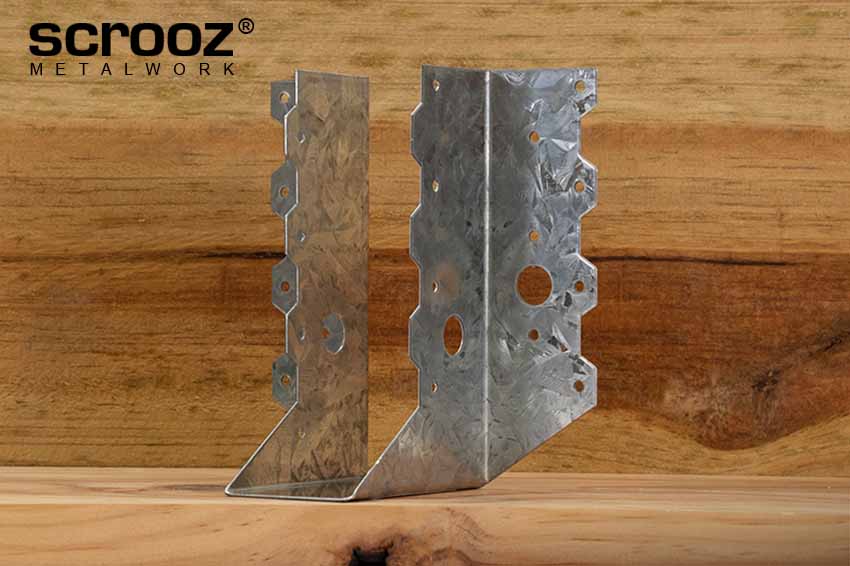 Our Joist Hanger Features
High strength timber joist and beam to beam connections
Made from Australian standard 1mm galvanised or stainless steel
Convenient under seat nail hole to tack the hangers in position
Super cost effective cartons available for extremely competitive rates.
Multiple joist hanger sizes for all common sized timbers and laminated beams
Strong, cost effective and easy to install
3.4mm diameter nail holes with 12.8mm bolt holes and wide flanges for ease of fastening
If you require a joist hanger that is not currently listed in our range don't hesitate to get in contact with us
Get The Tech
Galvanised Joist Hanger

Stainless Steel Joist Hanger

Joist Hangers In This Section:
---