Diamond Blades Segmented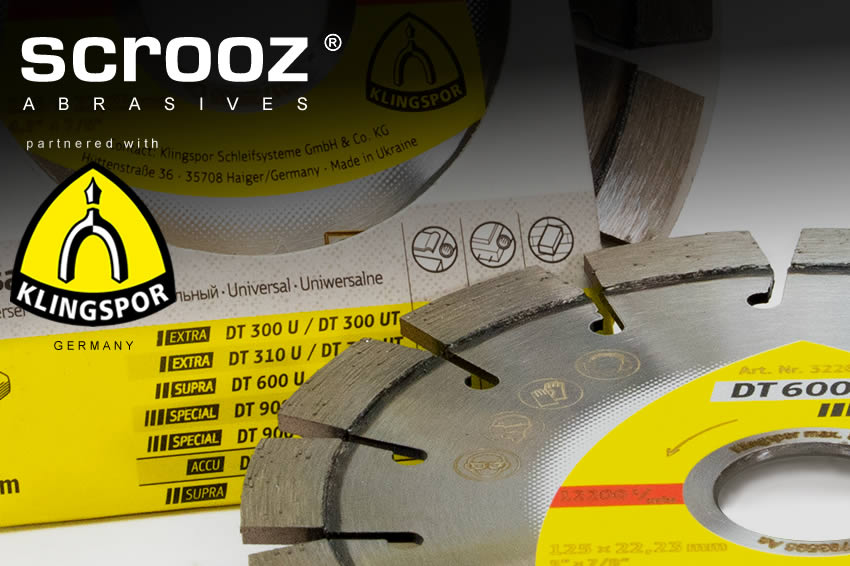 Segmented Saw Blades
Klingspor DT 600 Supra Segmented diamond cutting blades are aggressive, super fast general purpose blades delivering maximum cutting performance with very minimal vibration in the most abrasive materials such as solid concrete, reinforced concrete, asphalt and any other very abrasive solid masonry.
Comprising engineered laser welded blade segments with a perfectly matched and balanced core these blades provide fast cutting performance and are perfect for applications requiring quick cuts in exceptionally tough materials. These blades are not to be compared to standard brazed blades, the high diamond count laser welded 10mm segments will provide over double the life to lesser quality blades. These blades are of exceptionally quality and will provide the user with superior service life.
Supra blades are from Klingspor's Professional high performance range and offer reliable high performance and long service life due to titanium-coated diamonds bonded securely in the segments, keeping them from detaching prematurely. Fits all standard grinders and conforms to European Safety Standard EN 13236 and strict oSa guidelines.
What materials can I use them on
Concrete
Masonry/Brickwork
Reinforced Concrete
Stone
Screed
Asphalt
Where do I use them
Klingspor Diamond Segmented Cutting Blades are designed for professional use in the fast cutting of solid abrasive materials. Mostly used for cutting solid, reinforced concrete, stone or any tough abrasive materials.
Watch
Get The Tech

Who is Klingspor
Klingspor is a market leading German manufacturer of high performance coated abrasives and cutting and grinding discs with a enviable global reputation for superb high end professional quality products. Klingspor has manufacturing plants and offices worldwide and technical and product support is available Australia wide if required.
---