Screw Dogs Masonry
all categories in Concrete Screws and Screw Bolts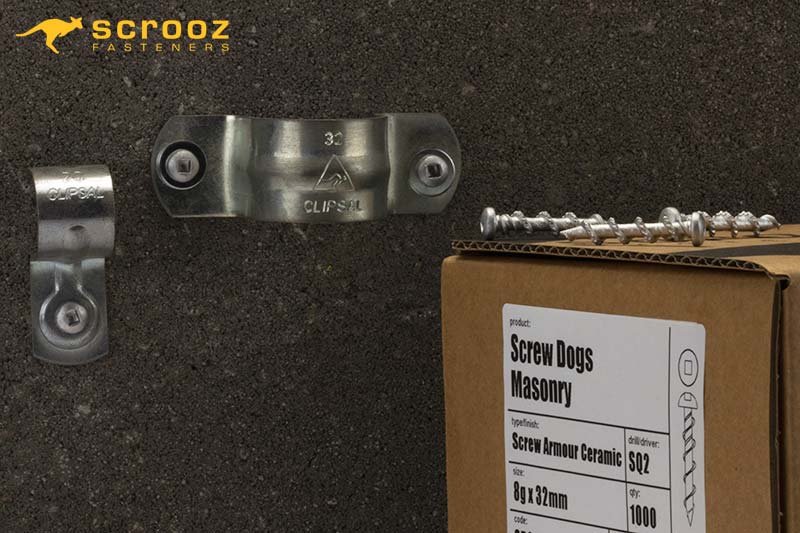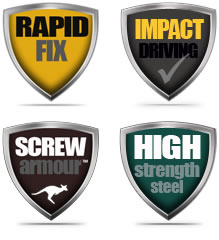 Here's our external grade ceramic coated Screw Dog self tapping fasteners with a small diameter shank for rapid fixing of small components like brackets, clips, switch plates and signage etc. in concrete and masonry, no plugs required, doesn't stress the substrate (no cracking) and are totally fire proof.
Features:
Screw Dogs are removable, re-usable and fire resistant.
High performance high strength steel specially heat treated to remove brittleness, meaning you can drive these into concrete with an impact driver.
'Solid connection' No2 square drive for power driving without chatter.
Saw tooth thread form ensures clean, accurate and fast cutting in all masonry and concrete applications.
Screw Armour Ceramic coated for external use and operator safe corrosion protection.
5mm Pilot hole required for most substrates - if substrate is extremely soft use 4mm
Screw Dogs for Plasterboard with a Phillips drive also available here.
See them in action :
---