Razr Decking Screws Stainless Steel
all categories in Decking Screws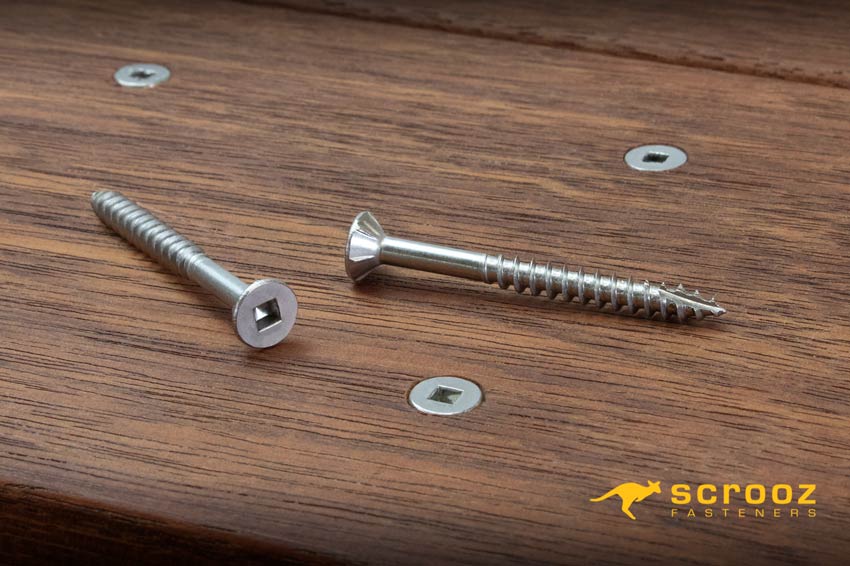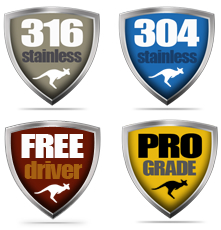 Razr Decking Screws Stainless Steel Overview
One of the most popular categories within in our range - over 65 million of these screws have been used to screw decks down in Australia and counting!
High performance stainless steel decking screws from our Razr self drilling timber range for trade professionals, deck builders and customers who require consistently high quality corrosion resistant fasteners and are fixing deck boards to hard or softwood joists.
High quality Grade 304 stainless steel with clear passivation and lubrication coating for ease of driving and premium corrosion protection. Marine Grade 316 stainless also available for decks being built in highly corrosive areas such as directly over water or around saltwater pools etc
For best finish and to prevent potential snapping in hardwood joists we recommend pre-drilling and countersinking prior to driving, especially if your fitting boards onto hardwood joists.
Razr Decking Screws Stainless Steel Features
Square drive for high torque driving optimum drive bit connection.
Under head self countersinking ribs.
Shank dimension of 5mm with a 9mm diameter head.
Type 17 self drilling fast start slash point for self centering and accurate driving.
Supplied in convenient grab packs or heavily discounted trade and bulk boxes for volume users
12 threads per inch for maximum grip into softwood and hardwood joists.
Which size should i use?
19mm thick boards use 50mm long screws
22-25mm thick boards use 65mm long screws
10g x 50mm screws are by far the most popular for 90 x 19mm boards
Any other queries please don't hesitate to give us a call to discuss
---