Batten Screws Galvanised
all categories in Bugle Batten Screws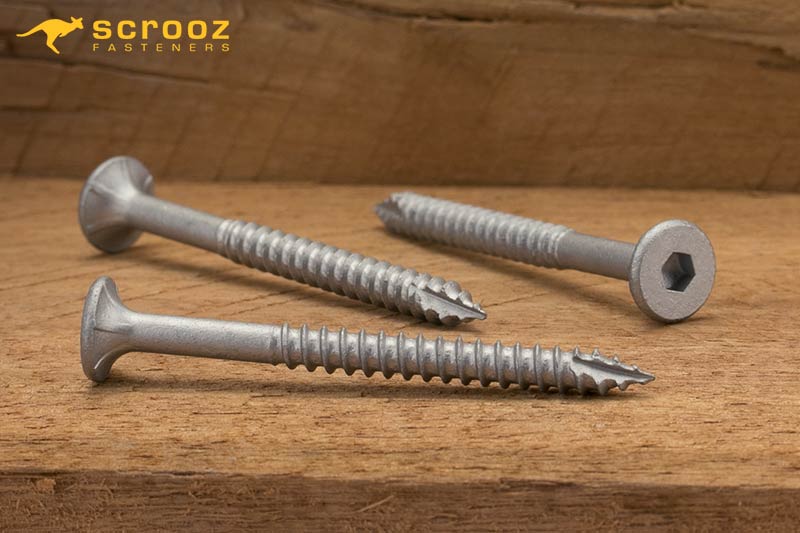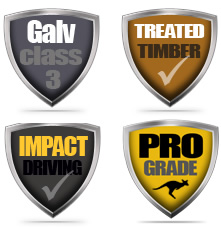 Bugle Batten Screws Galvanised Overview
Professional grade heavy duty bugle batten screws galvanised from our Razr self drilling range. Designed for strong rapid fastening of timber sections using power drivers without the need for pre-drilling. Low profile bugle countersinking self embedding head with type 17 razor fast start slash point. Class 4 galvanised for external corrosion protection and use in treated timbers.
Bugle Batten Screws Galvanised Features
5m hex drive for maximum torque connection.
Under head ribs for auto countersinking.
Type 17 razor slash point for fast insertion and self centred start.
Designed with heavy duty high strength shanks for use with power drivers and impact screw guns.
Thread cutting profile with a coarse tapping thread for rapid installation.
Fluted to clear drilling debris and minimise timber splitting.
All bugle batten screws galvanised come with a free 5mm hex driver as standard
Rated for CCA and ACQ treated timbers inclusive of treated pine.
---