Spade Bit
all categories in Drill Bits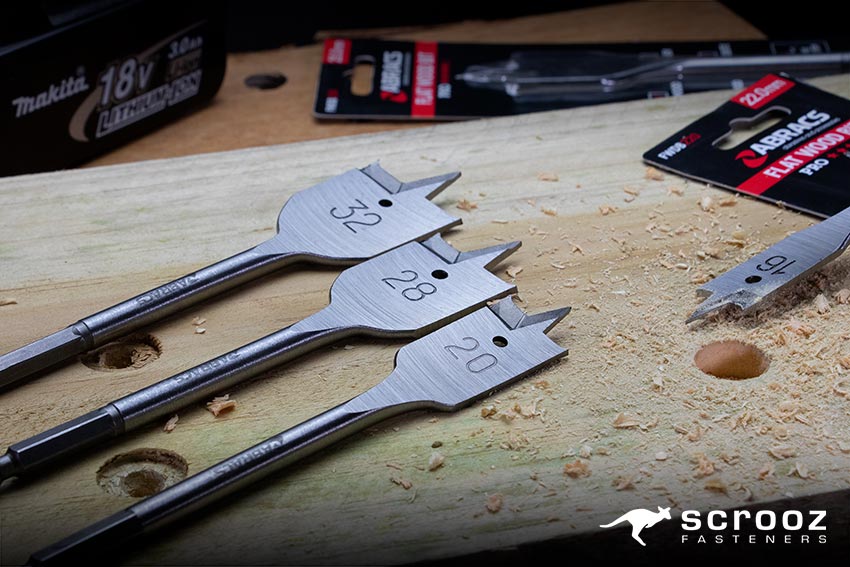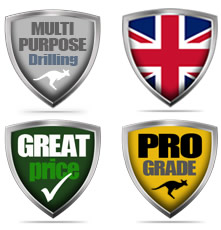 Spade Bit Overview
Direct from the UK, Abracs Spade Bits are professional-grade flat tri point spade bit drills for fast and exact drilling into hard wood, soft wood, plastic, chipboard and plasterboard. Designed for fast drilling of large holes quickly, these drill bits are a staple in any trades tool box as they can be used in a large variety of applications.
Manufactured from extra hardened steel, these spade bits have a hex shank fitting (the same fitting as all screwdriver bits and feature a triple point cutting tip – a central point with two raised side spurs that keep the spade bit straight when drilling even the hardest of wood and prevents the central tip from going blunt. The spurs also help with timber chip clearance during drilling, particularly when drilling larger sized holes, this also reduces drill bit resistance which increases the efficiency and battery life of your handheld power drill. The precision ground cutting face ensures faster drilling and a cleaner drill hole, each and every time. Spade bits have many benefits over the use of hole saws when drilling smaller holes, the hardened shank increases life, they are much more economical than hole saws and require less effort to setup.
All Abracs spade bits are of excellent quality and feature a high strength heat treated shank that provides superior durability against bending and breaking over standard spade bits. While a 1/4" hex shank quick-chuck fitting enables quick and easy drill bit changes throughout any wood drilling job.
Spade Bit Features
European manufactured pro-grade flat spade bits imported direct from the UK
Large range of spade bit sizes available, from 6mm through to 32mm
Triple point cutting tip - centre point with two raised side spurs to keep the spade bit straight for a fast, clean drill hole in all timbers.
Precision ground cutting face ensures fast drilling
1/4" hex shank fitting on every spade bit for fast changeover
Available in single drill bit packs, or a convenient lot of 5 spade bits
Suitable for natural hardwood and softwood, chipboard, plasterboard, and other light building materials
---