Hole Saw Drills
all categories in Drill Bits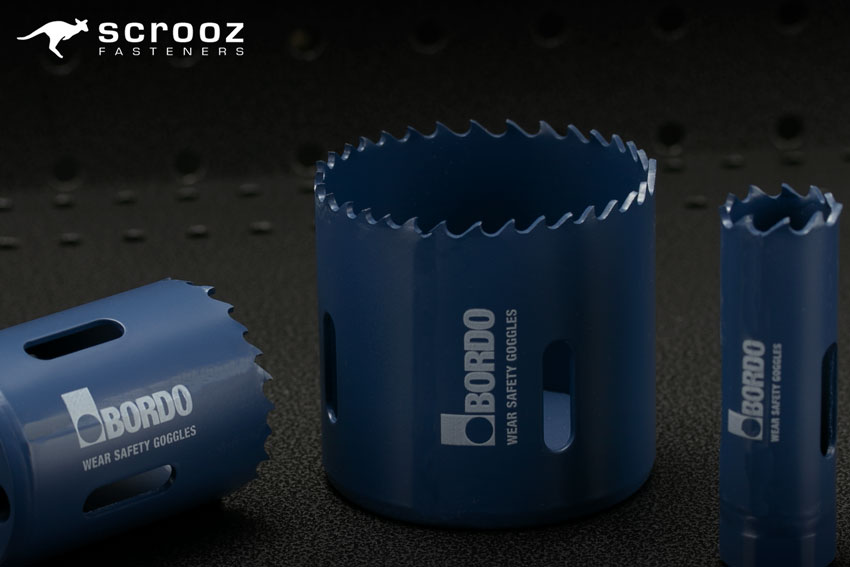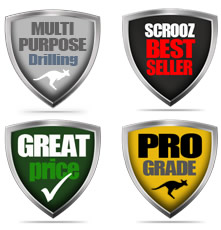 Hole Saw Overview
Professional quality, long life, deep cutting hole saws by Bordo.
These hole saws are manufactured using Bi-metal construction with 8% Cobalt for extreme strength, durability, performance and a 30% greater hole saw lifespan. The tooth design is strong, fast cutting, and shock resistant, this reduces vibration, producing a clean smooth cut in a full range of materials.
Designed for machine or hand drilling, these hole saws are suitable for general purpose hole cutting in wood, general metals, and plastics for electrical, plumbing, general construction and engineering or manufacturing trades. The range includes matching arbors and spare pilot drills.
Hole Saw Features
High speed steel cutting edge
Large range of sizes available
Matching arbors and spare pilot drills
Extended 48mm depth of cut
4/6 positive angle tooth design to minimise vibration
Shock resistant teeth
5mm heavy duty backing plate
Smooth shank arbor connection
Hole Saws Arbor Sizing
Hole Saw Arbor 14mm to 29mm

Fits all hole saw sizes 14mm through to 29mm.
9mm hex drive shank for use with all cordless drill/drivers.
Quick-chuck fitting for quick and easy swapping of hole saws on the fly.
Suitable for general purpose hole cutting in wood, general metals, and plastics
Hole Saw Arbor 32mm to 152mm

Fits all hole saw sizes 32mm through to 152mm
9mm hex drive shank for use with all cordless drill/drivers.
Quick-chuck fitting for quick and easy swapping of hole saws on the fly.
Suitable for general purpose hole cutting in wood, general metals, and plastics
---