Razr Hex Type 17 Wood Screws
all categories in Wood Screws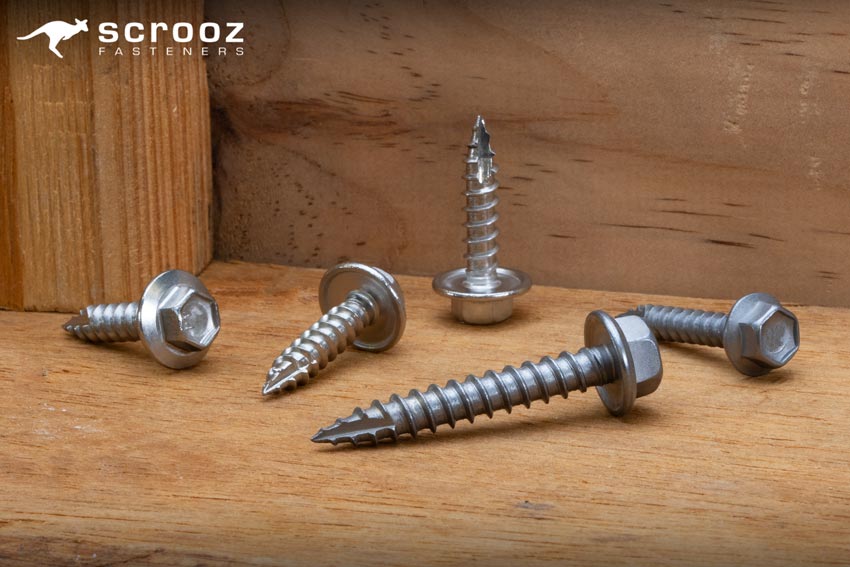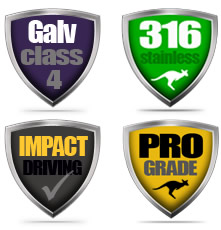 Hex Head Type 17 Screws Overview
Here is our hex head type 17 screw, these are self-drilling high performance and highly versatile multi-use heavy duty fasteners.
Ideal for general purpose fastening of timber sections, battens and sheets and fixing of metalwork, brackets, fixtures and hardware. High grade Class 4 galvanised for long life premium corrosion protection and 316 grade stainless steel for use in external applications and treated timbers
Hex Head Type 17 Screws Features
Type 17 razor slash point for fast insertion and self centred start.
Parallel thread providing a constant and even clamping load.
Designed for use with power drivers due to heavy duty high strength shanks.
Galvanised coating for long life outdoor use and fantastic corrosion protection.
316 Stainless steel for superior corrosion protection in outdoor use in coastal or marine environments.
Thread cutting profile with a coarse tapping thread for rapid installation.
Fluted to clear drilling debris and minimise timber splitting.
Suitable for self drilling through thin steel.
Please note - any lengths longer than 40mm will be supplied with a partial plain shank and are not fully threaded. 40mm is the longest length fully threaded.
Please find here our chart for hex head type 17 screws along with which nut setter size to be used with each gauge. You can find a full range of our hex head nut setters here, or under power tool accessories category pages.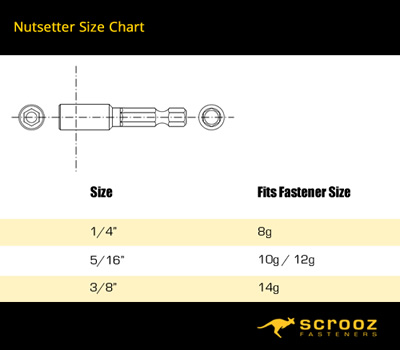 ---