Razr Construction Timber Screws
all categories in Wood Screws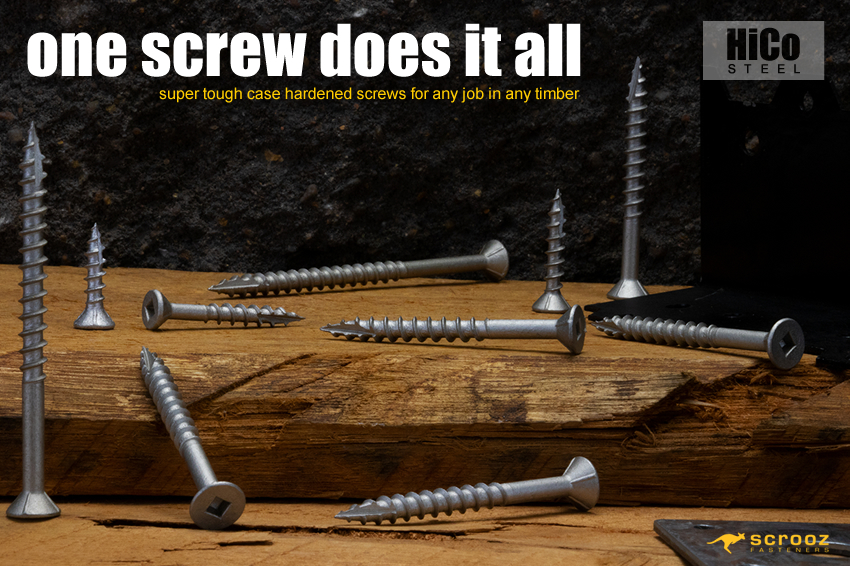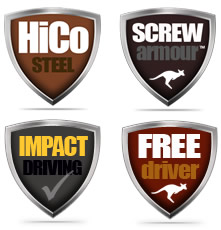 The best there is, our premium all purpose Construction Screws for internal and external building and construction. These high performance self drilling and countersinking screws are designed to be used anywhere in any timber for any application and driven straight in with impact drivers and powerful screw guns.
Made from HiCo steel and fully case hardened these screws are as tough as it gets and will not snap, even in the the toughest timbers. You also get maximum corrosion protection with our Screw Armour Ceramic Coating lasting 6 times longer than galvanising... so you can use them for any job in any timber or sheet material, treated or not.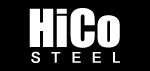 What is HiCo Steel?
HiCo is specific high grade carbon steel that we triple stage heat treat to maintain a ductile core (preventing brittleness and snapping) but with a super strong case hardened jacket, making a very tough yet flexible screw that will drive straight into the hardest timbers and won't snap or round out.
Perfect for builders, carpenters, landscapers and all construction trades our high performance Razr Construction Screws HiCo are perfect for driving straight into standard timber battens, carcassing, structural sections plywood and sheet timber without pre-drilling.. fast.
Features:
Countersunk self embedding ribbed head and a No2 square drive recess for a solid drive connection that won't slip or tear-out.
Manufactured from high quality case hardened HiCo steel with Screw Armour coating for extreme corrosion protection.
Type 17 Razr self drilling fast start slash point for accurate driving and reduced splitting.
Suitable for use in any treated timber, hardwood, softwood and any application.
Free driver in every pack and trade box.
See them in action :
---