Structural Bolts and Nuts 8.8 Galvanised
other categories in this group
Structural Bolts and Nuts 8.8 Galvanised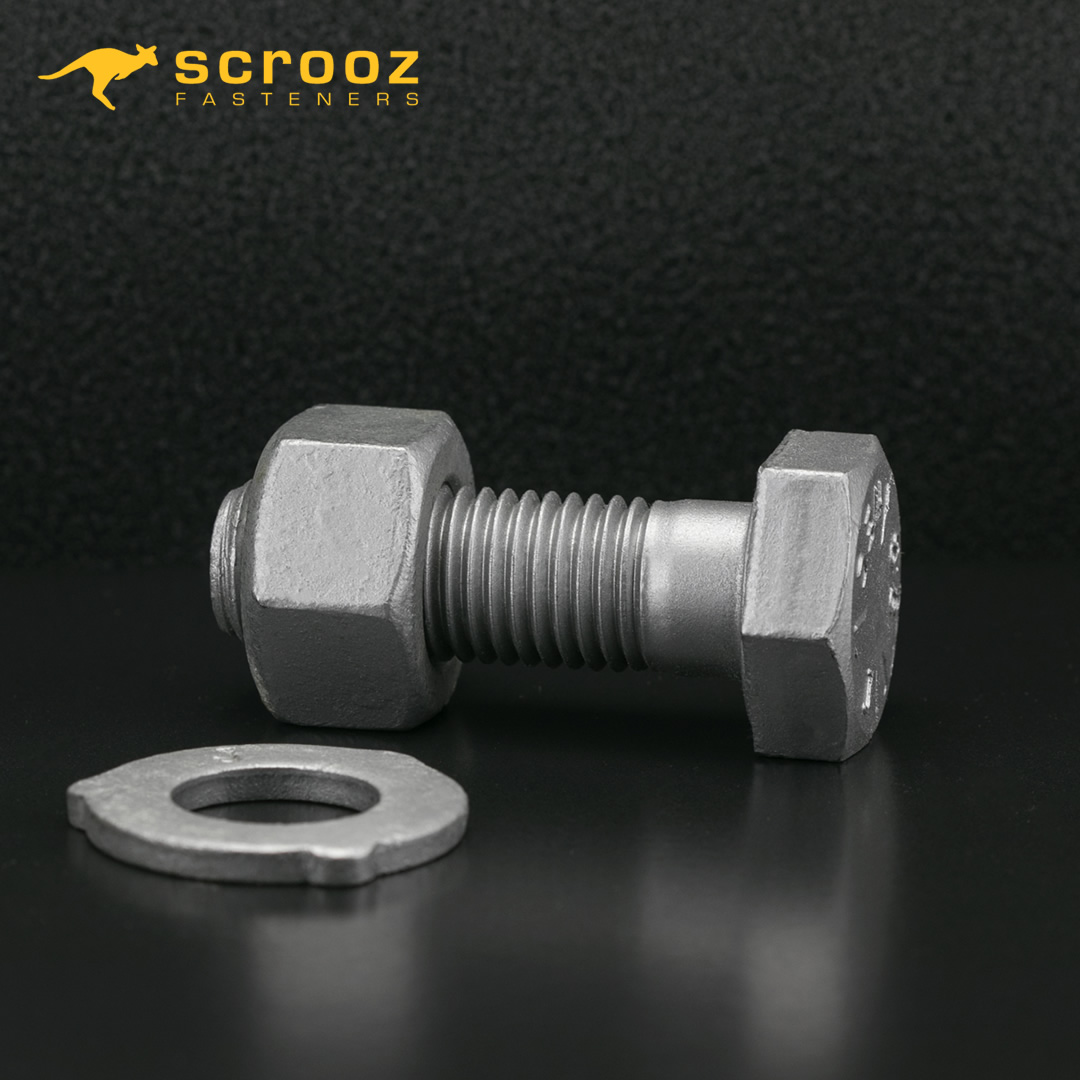 Heavy duty high tensile 8.8 grade bolt assemblies comprising high strength bolt, structural nut (deeper than standard) and 1 through hardened washer (recognised by the nibs) per bolt in each box or pack, manufactured to Australian standard AS1252.
Hot dipped galvanised finish for maximum corrosion protection. Suitable for structural high strength bolting of steel and timber components in construction and engineering.
All bolt lengths are measured from under the head.
---