What Spanner Size Are Bolts


You have some bolts in front of you. Perhaps on your car or 4x4. Perhaps on a kids play house, or supporting a deck or pagoda. No matter where they are, the last thing you want to do is sort through a draw (or pile for those of you who throw things on a tool bench) of loose spanners trying to find the right one.
Instead, use the chart.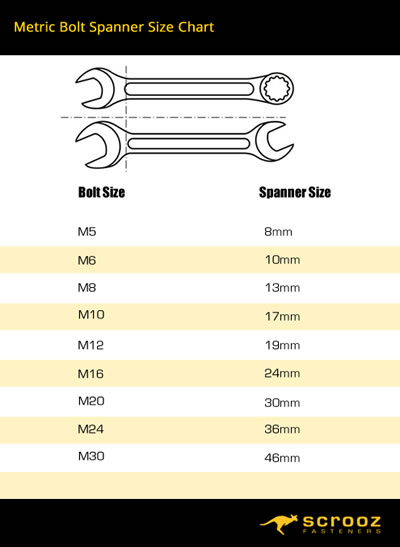 Need some new bolts? You can check out our full range of bolts here: Bolts
Thanks for reading our latest blog entry
Best Regards,
The Scrooz Fasteners Team
---
Leave a comment