How To Remove Security Screws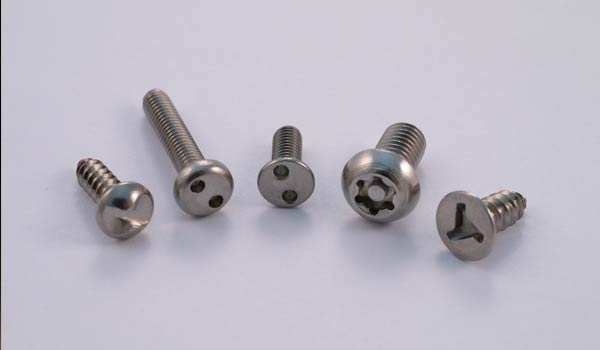 Security screws, also known as tamper proof screws, one way screws, locking screws, and more, are standard screws with a unique head, making it nearly impossible to remove with common tools. These are commonly used in the automotive and electronics industries, along with public spaces such as bathroom cubicles and secure windows to prevent tampering.
Obviously, you should always try to remove a security screw with the proper bit, as the process involved in removing a stripped security screw will be a nightmare.
If not, you may have no choice but to cut a slot in the head and remove it with a flat blade screwdriver.
For the specific type of security screws known as one way screws, we have an article on how to remove them here. How To Remove One Way Screws

How To Remove Security Screws: Use the correct bit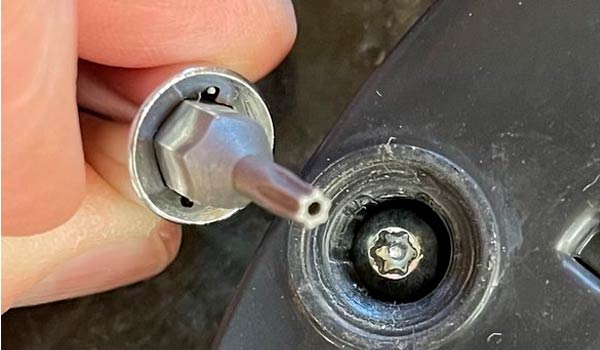 A Torx security screw with centre pin and corresponding bit.
If you can, contact the manufacturer of the security screws and purchase the bit that fits those screws.
If you don't know the manufacturer, take some photos and measurements of the head and visit your local hardware store. Most large hardware stores sell a range of security screws, or packs of security screw bits available to buy.

How To Remove Security Screws: Cutting a new slot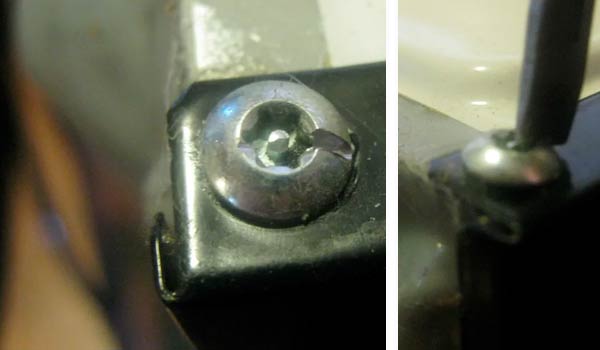 Cutting a slot in the security screw head is an option.
Secure a .045 abrasive cutting wheel to an angle grinder.
Remember to use safety glasses.
Cut straight across the head of the security screw with the angle grinder to form 5mm deep groove across the screw head.
Place the tip of a flat-head screwdriver in the groove you created and turn the screwdriver counter clockwise to remove the security screw.

How To Remove Security Screws: Torx Security Screws
For Torx Security screws, one possible way is with using a flat head screwdriver. Torx security screws are characterized by star drive featuring a central pin. The pin grants additional tamper resistance as it prevents regular Torx screwdrivers from being used.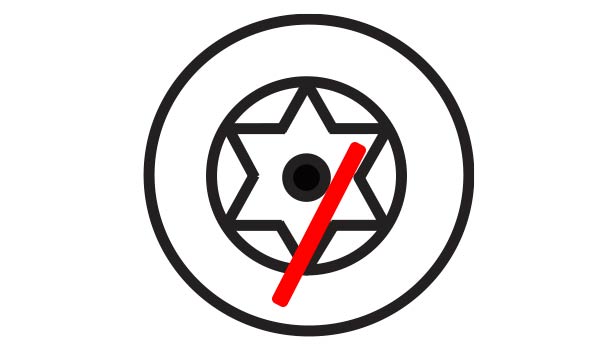 The head of a Torx Security Screw. The red line indicates where to place a flat blade screwdriver.
Select a small flat blade screwdriver, depending upon the size of the Torx head.
Insert your small flat blade into the space within the screwdriver head as shown here, and simply turn clockwise.
You may need to lean into the screwdriver to provide some force. The screw should start to turn, then come loose.

If this doesn't work, you'll have to either buy the correct bit for your security screw or cut it out as mentioned above.
Now you know how to remove the security screws, we have a range of great new security screws here: Screws
Thanks for reading our latest blog entry
Best Regards,
The Scrooz Fasteners Team
---
Leave a comment